Ask a Bookkeeping Question

Answers To Basic Accounting Questions
Do you have a bookkeeping question? Let me help answer your basic accounting questions.
Small Business owners who work from their home, and who are doing their own books, will run into situations where they have a book keeping question that needs answering.
PLEASE NOTE: I am behind on answering questions right now. You can still ask your question, but it may be a few months before I have time to reply. I apologize for the backlog at this time.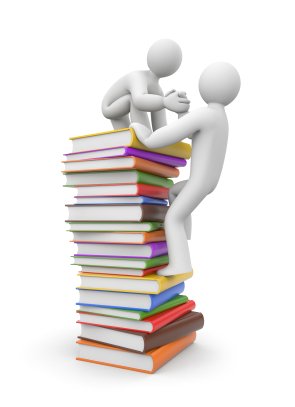 I offer three choices ...
ONE - purchase a bookkeeping / accounting question (if you want to keep it private);
TWO - review accounting questions already asked and answered (great for the shy person); or
THREE - ask a free bookkeeping question (helps other visitors to this site)
Go to the Ask A Free Book keeping Question forum now
OR
Go To Learning How to Use QuickBooks®
Strictly For Beginner Questions forum now

Choice One ...
Purchase a Private Bookkeeping Question
Sometimes, you may want to ask a private question. For a small fee, I will email you a private response within two business days. The response will be tailored to your specific question. Think of me as your own virtual bookkeeper available on call.
Click here for more information on purchasing a private bookkeeping question.

Choice Two ...
Check Out These Question and Answer Pages
Once you have asked a question in the forum using the form below, it gets categorized onto different question and answer pages. You might want to review them to see if your question is listed on one of them.
Forum Categories





Choice Three ...

Ask A Free Bookkeeping Question

If you want to ask a general bookkeeping question for FREE, use the contact form just a bit further down this page.

Don't be shy. Chances are if you are asking the question, so are others ... or they've already encountered a similar situation and know the answer already. This creates a WIN WIN for everyone. Help and be helped. Just remember, there are no stupid questions.

I will try to answer as many questions as time permits ... but please be aware that during my busy periods ... it may take me up to two weeks or longer to reply :0)

Also, I have begun to be selective in which questions I respond to. If I feel that the information to your questions is already available on the site, it is likely your question will not be published ... so please, please, please make use of the custom search boxes found on this site BEFORE you submit your question. I have also stopped answering questions that are complex and unique to "your" business as these are better answered by "your" accountant. Remember this a bookkeeping site not a tax site.





The questions and answers will be scattered throughout the site ... for example capital lease questions will be posted to the Capital Lease page ... or GST/HST questions will be posted to the GST/HST page ... you get the idea.

The questions you see posted on the bottom of this page are of a general nature and/or I do not have a page on my site dealing with the topic.

It is important you understand that no client relationship can be implied from this website. I am giving only information NOT advice. The information provided is no substitute for specific advice by a bookkeeper, tax preparer, accountant or other professional.

If you are not from Canada, please keep your question of a general bookkeeping nature.

Why do I say a general bookkeeping question? That's because if you ask me a question that is not related to Canadian practice, such as anything about S Corps, FICA, FITW, FUTA, BAS, PAYG ... just to name a few ... I won't be able to help. While I know what they are, I am not qualified to assist in these areas but ...

I now have a U.S. Small Business Tax Information section which holds any notes I have collected to date. I will add to this section as I research more topics. You can find my notes on the navigation button section labelled "The Taxes - U.S.". One these pages, you will find links to other U.S. pages as well.




Is your question related to Canadian tax? Your best bet is to use CRA's new service. Their January 2014 news release stated that "businesses and their representatives can ask the CRA specific, tax-related questions online. The CRA will answer them online and in writing, within clearly defined timelines, through the My Business Account enquiries service."




Ask A Free Bookkeeping Question Here

Choice Two above has links to some of the more common Q&A posted on this site ... but maybe you didn't find your question there. If that's the case, post your free bookkeeping question here so other site visitors can learn along with you.

How does it work? I will post your free bookkeeping question so other site visitors have an opportunity to help you and to share their knowledge and experience ...

Contributions to this site are moderated. They may be edited for grammar, spelling, and presentation. It may take two weeks or longer before your question is published.

Your contribution will appear below or as a comment on a related posting once it has been approved ... so be sure to include your email address so you can be notified of a response.

Please do not ask questions that have already been answered on the site. In fact, your question will likely get answered faster if you find a post on the same or similar topic and ask your question through the "comments" section of that post. Why you ask? I don't have to take the time to create a new web page.

Free Bookkeeping Questions & Answers

Discussions In Progress

Click below to see the questions and answers that have been contributed already. Enter the discussions. There is usually more than one right answer to a question ... so tell us what you think!

You can help make "Ask A Free Bookkeeping Question" better by adding your comments to one or more contributions ... especially if you disagree with my answer or there is more than one correct solution.

My suggestion to you ... enjoy a cup of tea while you click and poke and peek and snoop this site ... perhaps start with the site map which lists all the articles by section .





I hope you enjoy your visit,




Your tutor Lake