Capital Lease versus Operating Lease
Is Your Vehicle Lease An Expense, An Asset or A Liability?
.... Hmmm Good Question

by L. Kenway BComm CPB
What You'll Find In This Chart ...

Capital leases including year-end file

IFRS vs US GAAP

Operating leases

Tax treatment of leases in Canada

Standby Charges

Vehicle & Equipment Purchases

Lease vs Buy Calculators


Vehicle Forum
When doing small business accounting, you need to watch out for capital leases ... also known as equipment leases or auto (vehicle) leases ... which are often conditional sales agreements.
This chat is going to look at the bookkeeping for leased vehicles or leased equipment. I'm also going to sneak in some information on vehicle and equipment purchases. We'll also glance at the FASB/IASB proposed changes to this area.

When accounting for leases, you first have to determine if you have a capital lease or an operating lease ... so warm up your tea and begin reading about your options on how to categorize your equipment or vehicle lease.
Capital Leases
A capitalized lease is both an asset and a liability at the same time. Here's why ...
If the lease allows you to own the asset at the end of the lease ... perhaps for a nominal amount (bargain purchase option), you must capitalize it ... which is another way of saying you must turn the lease into an asset with an associated liability.
However, if a lease has a 10% buyout at the end of the lease, this does not constitute a bargain purchase option. You can then treat the lease as an operating lease and capitalize the asset if it is purchased at the end of the lease. It is not classified as a capital lease as it does not meet ALL the criteria of a capital lease.
(Source: Theme: Loans vs. Leases by John W. Day at reallifeaccounting.com)
(There is a list of criteria to help you decide in the accounting bible (the CICA Handbook) ... and it's the same whether you are doing big business or small business accounting.)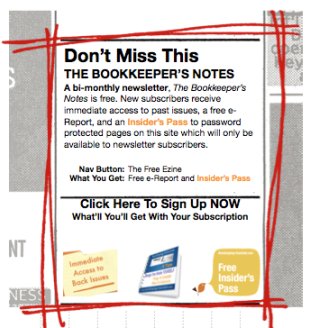 The formal reason for this type of treatment is due to the reporting principle, the matching principle and cost principle.
The reporting principle of full disclosure says that you should report all assets and liabilities at inception ... while the cost principle states that you account for purchases at cost ... a fancy way of saying exclude the trade-in allowance and the imputed interest component when determining the initial liability. Record the asset at its conditional purchase price.
Informally, what you are trying to do here is assess who has the risk and material ownership. The fact that you can transfer ownership at the end of the lease suggests that you are carrying most of the risks ... and rewards of ownership ... so the lease was really more of a loan.
Capitalized lease entries recognize the acquisition at the beginnning of the lease, not at the end when the ownership transfers.
The procedure or bookkeeping entries for how to record transactions relating to a capital lease are found in the article How to Record Common Bookkeeping Entries. A vehicle lease with a trade-in is used as an example.
Year-end File On Capital Leases

Keep a file on your capital leases for yearend. Your accountant will want to see the journal entry you used to set up the capital lease. Also place your monthly journal entries for the capitalized lease payments in this file.
It's a good idea to also have the lease payment schedule (amortization schedule) showing the principal, interest and balance at the end of each month. This schedule should tie to your month-end account balances for the capital lease.
When you get your financial statements back from your accountant, take a look at the notes. You should see a disclosure with information about your capital lease.
IFR

S

v

erus

US

GAAP

Capital Lease ... Principles vs. Rules
International accounting standards (IFRS) are principle based and designed towards flexibility. US GAAP is rule based and designed towards conservatism. Diane A. Riordan and Michael P. Riordan 2007 paper IFRS vs. US GAAP: A Sixty Minute Waltz in the Classroom explains ... "Under IFRS a lease is a capital lease rather than an operating lease:
(a) if the lease transfers ownership of the asset to the lessee by the end of the lease term; or

(b) if the lessee has the option to purchase the asset at a price less than fair market value; or

(c) if the lease term is for the major part of the leased asset's economic life; or

(d) if the present value of minimum lease payments at the inception of the lease is equal to substantially all the fair value of the leased asset; or

(e) if the leased asset is of a specialized nature such that only the lessee can use it."
The Riordans' paper points out that IAS 17 on capital leases relies on whether a "major part" of the asset or "substantially all the fair value of the leased asset" will be consumed" rather GAAP's ruled based percentages of 75% and 90%. Ernst & Young released an online article in March 2010 that discusses the similarities and differences between U.S. GAAP and IFRS. The article (it starts on page 28) is more up-to-date than the Riordan's paper but not as "friendly" to read.


Canadian GAAP, like IFRS, has a principle-based framework ... however the application can be different than IFRS. While lease accounting has a lot of similarities, there are some differences you need to be aware of. A new standard is being developed for IFRS in 2011 but can be adopted in 2010. BDO has an excellent series on the differences between IFRS and Canadian GAAP if you need more information. Their article on Canadian GAAP - IFRS Comparison Series Issue 8 - Leases is 10 pages and very comprehensive. Canadian GAAP now has more than one standard. If you will be using ASPE GAAP instead of IFRS GAAP ... as far as I know, the criteria will not be changing at this time.

Operating Leases
An operating lease is an expense. Here's why ...
Unlike capital leases, operating leases have no ownership at the end of the lease.
A good example of an operating lease would be your lease payment on business space. At the end of the lease, you will not own the working space. What you get is temporary use of the space.
Leasing high tech equipment like computers that become obsolete quickly is another example. You turn it back in at the end of lease and get the newest model for your next lease. You don't assume the risk of the equipment becoming obsolete.
The small business accounting procedure to book an operating lease payment is easy. You would record this entry each and every time you make a payment:
Debit Lease expense including PST (income statement)

Debit GST payable (balance sheet)

Credit Cash in Bank (current asset on balance sheet)
If there are extras included in your payment you may also have to book items such as the following:
Debit Insurance
Debit Warranty
Debit GST paid on warranty
Some also break out the interest portion included in the operating lease. I don't usually do this for operating leases, only capital leases. I leave it for the accountant to decide if they want to pull out the interest portion and report it as a separate item on the income statement.
If you made a down payment on your car lease, Gabriele Loren, CGA explains in the Small Business BC blog that you must prorate the downpayment over the life of the lease. In effect, the down payment becomes part of the monthly lease payment for accounting purposes.
This means you cannot claim any ITCs paid on the down payment in one lump sum. You will claim the appropriate amount each month you book your entry.
As you initially booked your downpayment to Prepaids, each month you would then book the following entry:
Debit Down payment prorated including PST(income statement)

Debit GST payable (balance sheet)

Credit Prepaid Expenses (asset on balance sheet)
If you decided to exercise the buyout option at the end of the lease, your entry would be:
Debit Vehicles - for the buyout amount (capital asset on the balance sheet)
Debit GST Payable - on the buyout amount (current liability on the balance sheet)
Credit Cash in Bank (current asset on the balance sheet)
The Bookkeeping Forum
Questions Relating To Leasing
Mary asked, "Can you record a capital lease (conditional sales agreement) as a vehicle operating lease if you don't intend to purchase the vehicle at the end of the lease?"
UK leasing and bookkeeping entries in accordance with UK GAAP is discussed in Hire-Purchase & Lease.
Now let's complicate this ... just a bit. In the Ask a Bookkeeping Question Forum, the question was posed as to whether you can classify the lease as an operating lease if you don't intend to purchase the vehicle at the end of the lease.
In Canada, if your intent is to not purchase the vehicle at the end of the lease (even though you have the option) ... you can record it as operating lease if you treat any deposit as a prepaid expense (the matching principle dictates this) ... particularly if you have a past history of treating other similar transactions in the same manner where you did not purchase at the end of the lease.
Accounting is supposed to be practical ... so professional judgement with regards to the substance / intent of the transaction is allowed (which means your accountant, who has studied and has knowledge of all the rules, should be making this call not you).
Your accounting policy should be clearly disclosed in your financial notes.
Lease obligations are more than basic debit and credit bookkeeping ... so make sure you bring your treatment of the lease to your accountant's attention at year-end ... to ensure you have the right accounting treatment (ASPE GAAP or IFRS GAAP or tax).






IFRS verus
US GAAP
CO
NVERGENCE
So What's All The Fuss About?
Unlike capital leases, operating leases keep debt "off the books" ... which could be misleading to anyone basing financial decisions on the financial statements for that company.
It is important to note that if your company has operating leases, GAAP requires that you disclose the future lease payments in the notes attached to the financial statements.
An article at www.employeebenefits.co.uk on August 23, 2010 reported that IASB and FASB have published a joint proposal on vehicle lease accounting called "the right of use" model. It would require all leased assets to be capitalized.
At the time, the British Vehicle Renting and Leasing Association thought it unlikely the standard would be implemented for at least five years (2015). You can find the entire article at http://www.employeebenefits.co.uk/item/11254/23/5/3 .
Ernst & Young had a series I can't locate anymore. The three webcasts were originally presented in September 2010 and were about this proposed single model titled The FASB's proposed lease accounting model. They now have an August 2011 newsletter out titled, Lease accounting proposals - simplified, but not simple.
PWC has a November 2011 on the proposals titled, The new IFRS lease accounting standard will have business implications for all real estate landlords. They also have an updated article on the subject titled, Lease take a twist in their Fall 2012 (first edition) US GAAP Today publication. See pages 6 and 7.
Neither of these write-ups are up-to-date with current negotiations and discussions.The latest updates for these changes can be found on the FASB website. To be truthful, I stopped following the updates because the two parties (FASB and IASB) weren't agreeing on anything. I'm waiting until the final proposal comes out.
Having said that, you can find the 2013 proposed changes for lease accounting over at KPMG. It's a good overview stating what is being proposed now.

Tax Treatment of Leases in Canada
For tax purposes, there is no distinction between a capital lease and an operating lease.
If you are a sole proprietor, you report computer and other equipment leases on line 9270 of Form T2125.
Vehicle leases are reported a bit differently on line 9281 of Form T2125.
Please remember that financial reporting standards are not the same as tax reporting standards. There are differences between the two.
Standby Charges

CRA has an online automobile benefits calculator. It is located at www.cra-arc.gc.ca>Businesses> Payroll> Benefits and allowances> Automobiles and motor vehicles> Benefits> Automobile Benefits Online Calculator. It can be used for the years 2009 through 2013. 
CRA Form RC18 Calculating Automobile Benefits is used to calculate:
Standby charges if an employee uses the company automobile for their personal use ... and
The operating expense benefit if the business pays the employees' operating expenses pertaining to personal use of the company vehicle.
The June 16, 2010 IPBC free newsletter had a question about what vehicle cost gets used for the standby charges calculation when a company buys out a leased vehicle. The columnist referred to CRA Bulletin IT-63R5 Benefits, Including Standby Charge for an Automobile, from the Personal Use of a Motor Vehicle Supplied by an Employer - After 1992.
If the buyout amount was a reasonable amount at or near FMV, then CRA will likely accept that the buyout amount is the cost used in calculation of the standby charge. The columnist explained that in Canada, most buyout amounts are set at the average price ... meaning some cars will be worth more and some less due to the driving habits of different drivers and the use of each vehicle.
However, if the buyout was a bargain purchase amount and did not represent FMV of the vehicle, then the bookkeeper should revert to the original cost of the leased vehicle when calculating the standby charge.
If you are unsure, don't hesitate to call CRA business enquiries. If possible, see if they can site you a source when they respond ... and remember to ask for their ID and call center to add to your file notes.
Vehicle and Equipment Purchases
Are They An Expense or An Asset?
... Hmmm Another Great Question
Did you buy instead of lease? Well that's handled a bit differently ... of course! Let's take a quick peek at the accounting for capital purchases.
The big thing to remember is that capital assets are NOT operating expenses ... they're .. well ... assets. :0)
Any vehicle, equipment or capital asset you purchase (as opposed to lease) is capitalized and amortized (expensed) over the life of the equipment ... are you getting confused about the terms I'm using? Amortization is accounting speak for depreciation. It is booked this way because of the matching principle.
You may also hear your accountant talk about capital cost allowance (CCA) ... Getting confused with the terms again? CCA is tax speak for depreciation.
Revenue Canada has different rules for depreciation than generally accepted accounting principles (GAAP) or Accounting Standards for Private Enterprises (ASPE - the new Canadian standard for small business approved and released in December 2009) ...
... so if you hear CCA ... think your tax return. If you hear amortization ... think your financial statements.
In my article on The Income Statement ... You Want to Understand Profitability, there is a list of questions to help you decide whether a purchase should be expensed vs capitalized.
The bookkeeping entry on how to record the purchase of equipment is found in the article How to Record Common Bookkeeping Entries.
I Recommend You Also Read These Chats


Lease Versus Buy Financial Calculators


Here are links to very useful calculators that help you decide whether it is better to buy or lease that piece of business equipment.
The Bookkeeping Forum Q&A Links
Discussions In Progress On ...
Vehicle & Equipment Leases & Purchases
Here are leasing related topics ... and some equipment/vehicle topics ... that have been covered in The Bookkeeping Forum. Feel free to check them out and give your opinion or share your expertise.

As more questions are asked, more links will show up here. So if you have a question ... and are willing to be patient while I use my resources to research and / or learn along with you ... ask away.
It's been great chatting with you .
Your tutor Lake