The Bookkeeper's Notes on CCPC

When To Incorporate - Personal Service Corporations
Director's Liability for Taxes - WCB Owner Obligations
Selling / Redeeming Shares - Inactive Corporations
---
CCPC - 3 Part Series Index

Click on an image below to go to the chat.
Part 1

Personal Service Business

When To Incorporate

... and more

Part 2

Shareholder Loans

Owner-Manager Remuneration

Part 3

Corporate Minute Book

Annual Registration Requirements
---

Canadian Controlled Private Corporations
Part 1 of a 3 Part Series


I'm going to be upfront here. I do not have a lot of experience with CCPC (Canadian controlled private corporations) as I specialize in sole proprietorships ...
... so this page is just The Bookkeeper's Notes on CCPC.
... where I track things as I learn them ... so I can have easy reference back to them later.
Canadian controlled private corporations have unique tax planning opportunities in Canada, especially for the owner managed corporations.
I have found there is a wealth of free information on self-employment and/or sole proprietor bookkeeping and taxes ... but not so much on how to keep corporate books or how to prepare your corporate tax return. I'm guessing it is because it is a more complex subject ...and a mistake ... such as not making an election when needed, or utilizing owner manager remuneration strategies incorrectly, or not planning in advance how you are going to use your capital losses before they expire ...could cost you a lot of money ... and it is very hard and expensive for an accountant to get you out of hot water once you're in it ... and some things can't be fixed, so what's done is done. You pay for your mistakes ... an expensive lesson on learning the CCPC rules.
So please, please, please check with your accountant before you implement any topics I mention here ... because they really are just The Bookkeeper's Notes on CCPC.
What you will find in this chat ...
I will continually add topics and information about CCPC - Canadian Controlled Private Corporations as I come across them ...
Please use the information on this page more for talking points with your accountant ... so you have a better feel for what kind of information you are seeking.
YOU can scroll down to find a topic you are looking for or click on one of the following QUICK LINKS to go right to the spot.

CCPC and Business Corporations Act


Corporations in BC are regulated by the Business Corporations Act (BCA). Prior to March 29, 2004, BC corporations were regulated by the Company Act.
A good article by duhaime.org titled British Columbia Company Law: Business Corporation Act explains the incorporation process, share issuance, shareholderrights, entitlement of dividends, and the Board of Directors composition requirements, responsibilities and liabilities.
In B.C., audits can only be performed by a licensed CA or CGA under Part 7 Section 205 of the Business Corporations Act. All CCPC should be familiar with this Act.
An Overview of the BC Business Corporations Act, written on March 1, 2004 and in user friendly language, can be found at FMC-Law.com> Publications> Keyword = business corporations act, Area of Expertise = competition, Type = publication.
While reading the overview, I found it interesting to note that "the BCA limits a director's liability where there is reliance in good faith on officers or professional advisors." (italics mine)
Here is a table of Corporation Acts for the rest of Canada
Province
Act
Acronym
Canada
Canada Business Corporations Act
CBCA
Newfoundland
Newfoundland and Labrador Corporations Act
NLCA
New Brunswick
New Brunswick
Business Corporations Act
NBBCA
Nova Scotia
Nova Scotia Business Companies Act
NS Companies Act
Quebec
In 2011 Business Corporations Act (Quebec)
Prior to 2011 Companies Act (Quebec)
QBCA
Ontario
Ontario Business Corporations Act
OBCA
Manitoba
Corporations Act (Manitoba)
MCA
Saskatchewan
Business Corporations Act (Saskatchewan)
SBCA
Alberta
Alberta Business Corporations Act
ABCA
Resource: Doing Deals in Canada: A Practical Guide January 2010 at lavery.ca
How to Prepare a Corporate (CCPC) Tax Return (T2) Yourself


I found an article accompanied with a video on how to prepare a CCPC T2 return yourself by Madan, CA; a chartered accountant in Ontario. As I've been asked this question many times, I thought I'd share the link.
Go to madanca.com> blog> tax tips> How To Prepare Corporation Income TaxReturn For Business In Canada. It's tricky to find so you might have to cut and paste the article title into his search box to actually find the article.
You will need to have your year-end complete before you prepare the return as you need your adjusted balance sheet and income statement.
Madan explains where to get your corporate tax forms on the CRA website (type "T2 returns and schedule" in CRA's search box) along with what forms you need (for his example); Schedules 100, 125, 50, 8, 1 and 200.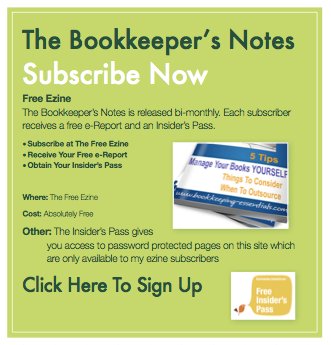 Here is an overview of the steps:
Enter your balance sheet into Schedule 100.
Enter your income statement into Schedule 125.
Enter your shareholder information into Schedule 50.
Complete Schedule 8 ... enter all your capital asset purchases and disposals here by capital cost allowance class. If you follow my link, towards the end of the chat I explain how to determine how much CCA to claim in a year.
Complete Schedule 1 which calculates your net income for tax purposes.
Complete Schedule 200 (the 8 page T2 jacket) ... remember to answer "no" to IFRS. In Madan's example, the company qualifies for the small business deduction.
Please be aware that Madan's example is for a very basic CCPC return and may not be suitable for your needs.
For example, the article (haven't watched his video yet) seems to have ignored calculating active business income on Schedule 7, so please make sure you at least have your first return prepared professionally.
If you then decide to do it yourself the following year, make sure you have the prior year tax return beside you and that you have not missed any schedules required for your business situation.
CCPC Tax Rate and Limits


CCPC are taxed favorably (interpret that as lower or at a reduced rate) on active income up to the small business threshold or limit ($500,000 federally for 2009 to 2012, $400,000 federally for 2008).
Active income excludes:
Passive income such as

investment

income which includes taxable capital gains net of allowable capital losses, property income net of property losses, and foreign business income.
Specified investment business whose main purpose is to

earn income

from property such as interest, rent, royalties or dividends income.
Personal service business income discussed later on this page.This rate reduction is called the small business deduction.
This amount is eligible for an 11% tax rate in 2012 (11% in 2011/2010/2009/2008) instead of the general 15% tax rate in 2012 (16.5% in 2011, 18% in 2010, 19% in 2009, 19.5% in 2008).
CCPCs do not qualify for the small business rate reduction if the taxable capital employed in Canada is $15 million or more.
Taxable capital employed is generally the sum of shareholder equity, loans and advances made to the corporation, surpluses and reserves minus some types of investments in other corporations.
If your CCPC is part of a group of companies, the small business deduction is shared within the group.
Find 2008 to 2012 CCPC tax rates and business limits for all provinces and territories by
clicking here
. Clicking on the link will open a separate window that takes you to my favorite tax site. Remember to come back here when you've found what you needed.
CCPC also receive a break on their filing deadline if they don't have passive income.
When Should You Incorporate as a CCPC in Canada?


You operate a business as a sole proprietor or a partnership. Is it the right time to incorporate your business as a CCPC?

I attended an IPBC (Institute of Professional Bookkeepers of Canada) webinar in 2009 by Debi Peverill CA from SBR Communications ... where the topic of when to incorporate as a CCPC was discussed. This is a very brief summary of what I took away from the hour long webinar.
This chat gives YOU talking points to discuss with your accountant ... because incorporation isn't right for every business.



You should only consider incorporation if:
The business is profitable ... and the profits are sustainable for the foreseeable future.
The owner can leave profits in the business to take advantage of the lower corporate tax rate ... versus being taxed at a higher personal tax rate if not incorporated.
The owner wants to sell the business and take advantage of the enhanced capital gain exemption ($750,000 lifetime limit on the sale of qualified shares ... does not apply to the sale of assets).
For protection for significant product liability that cannot be covered through insurance and/or to manage risk ... but directors are still personally liable.
The owner wants to income split with family members by paying dividends ... which can be paid to persons not active with the company ... and which are paid at a lower tax rate than employment income. If the child is under 18, see my references below to "kiddie tax".
The disadvantages of incorporating:
Incorporation and annual reporting costs;
Compliance reporting re annual filings, payroll, etc.; and
Losses could be trapped in the corporation.
My conclusion after attending the IPBC webinar - if the owner is withdrawing all profits instead of leaving them in the company, there is little advantage or reason to incorporate.
Industry Canada has a chapter in their incorporation guide publication called Chapter 1 - Why Should I Incorporate? if you want to investigate further. You can find it at www.ic.gc.ca under Business Tools and Resources > Corporations Canada > Create / Maintain a Corporation > Guide to Federal Incorporation.
For information on splitting income with children under 18, see these references about "kiddie tax":
CRA website> A to Z Index> Topics for individuals> select the letter D> Deductions and tax credits> Lines 405-485> Line 424 Federal tax on split income
CRA website> A to Z Index> Topics for individuals> select the letter G> General Income Tax and Benefit Guide ... for the current year> 5000-G General Income Tax and Benefit Guide> Total income ... from the left hand side navigation bar> Split income of a child under 18
BDO's February 2011 article
Kiddie Tax Extended to Capital Gains
CCPC and Personal Corporations - The Incorporated Employee

The Minister of Finance released draft legislation on October 31, 2011 that will increase the federal personal services business tax rate of CCPCs to 25% from 15% for taxation years beginning after October 31, 2011.
The legislation denies a PSB the general rate reduction meaning tax deferral benefits are eliminated. Read Collins Barrow's article for more information. Deloitte's has a great article too!
These proposed changes were included in the October 24, 2012 Notice of Ways and Mean Motion put forth by the Department of Finance.
Reference: ITA Section 123.4(1)
There is a tax issue when you are a sole shareholder and employee of a corporation in Canada. Incorporated employees need to be aware of this tax issue and how it affects them.
I came across an article at BDO Dunwoody (www.bdo.ca) titled Watch for the Personal Services Business!. Although a personal service business (PBS) is a CCPC, it operates under different rules.
The article explains that PBS rules came into existence to prevent family owned corporations and/or incorporated employees from gaining access to the small business deduction. Here is a summary on PBS rules.



CRA publication T4012 T2 Corporation Income Tax Guide defines a personal service business in chapter four line 400 as:
a business that a corporation carries on to provide services to another entity (such as a person or a partnership) that an officer or employee of that entity would usually perform. Instead, an individual performs the services on behalf of the corporation. That individual is called an incorporated employee. ITA 125(7)



You are considered a personal service business / incorporated employee if:
(1) you or someone related to you performs the services and owns 10% or more of any class of shares, AND
(2) without the use of the corporation, you would be considered an employee of the business receiving the service, AND
(3) fewer than 6 full-time employees are employed, AND
(4) the fee for service is not received or receivable from the associated corporation.



CRA publication IT-73R6 The Small Business Deduction also discusses personal services businesses.
For CRA to classify you as an incorporated employee, the criteria they look at is discussed and stated as follows:
(a) the entity to which the services are provided has the right to control the amount, the nature and the direction of the work to be done and the manner of doing it;
(b) the payment for work is by the hour, week or month;
(c) payment by the entity of the worker's travelling and other expenses incidental to the payer's business;
(d) a requirement that a worker must work specified hours;
(e) the worker provides services for only one payer; and
(f) the entity to which the services are provided furnishes the tools, materials and facilities to the worker.


The BDO article adds to this:
You have a business card in the name of your client.
You are paid on a regular basis without the submission of an invoice.
Your name is on the client's phone directory.
You perform ongoing services as opposed to a specific project.
You have no risk if the project goes over budget.
You may have noticed that the criteria is very similar to the employee vs self-employed criteria.



The effect of these rules means that a PSB does not qualify for the CCPC small business deduction and ITA 18(1)(p) limits the tax deductions. You are restricted to remuneration and benefits for the incorporated employee and legal expenses incurred to collect accounts receivable.
If you are an incorporated employee, you do not benefit from the low CCPC tax rates.
Other BDO articles on this subject that may interest you are:
Independent Contractors and Personal Services Businesses; The TAX factor Issue 2007-03
Want to become self-employed? Be cautious of Personal Services Business Rules; Ken Karakashian BDO Dunwoody LLP October 2004, Brampton Board of Trade - "Trade Talks"



WCB Owner Obligations and Services


Click here for WCB tax filing deadline information.
If your BC CCPC has employees (even if it is just you) you must report the salaries / wages to WCB and pay assessment premiums as per section 38 and 39 of the WC Act.
You are exempt from registering with WCB if your CCPC is classified as a personal financial holding company whose activities and income are passive. The criteria includes:
the only workers are shareholders of the corporation;
the company invests only its own assets and/or the assets of its principals; and
no activities are pursued except the shareholders' own personal financial investments like publicly traded stocks and bonds, interest bearing instruments and non-revenue producing land, buildings or equipment (i.e. no rental activity).
Employers' Advisers (www.labour.gov.bc.ca/eao)
Please note - these services are available to sole proprietor and partnerships as well as corporations.
The experts at Employers' Advisers work independent of WorkSafeBC under section 94(3) of Worker's Compensation (WC) Act. They can help you manage your compensation costs to give your business a competitive advantage.
There is no charge to use their services because the cost of their offices are included in assessments.
They provide assistance, education, advice and representation to employers on WorkSafeBC issues.
Compliance with the WC Act is mandatory. While ignorance of the law is not a defense, due diligence is. This requires everything to be in writing ... otherwise your due diligence does not exist.
Two forms you want to ensure are complete are Due Diligence Checklist and New Worker / Young Worker Orientation Checklist. Both can be found on the worksafebc.com website.

If your tax compliance rates include a surcharge, you need to do something to reduce it back to the industry average.
The surcharge you pay is based on your claims rate ... which can be 100% higher than the industry average. It is a weighted average over a three year period. Call an employer advisor to provide advice on how to lower your premiums.
An excellent reference is Small Business Primer A Guide to the WCB.
Selling or Redeeming CCPC Shares


The Tax Guy from the Canadian Tax Resource website explains the two different tax treatments for selling shares and redeeming shares in his September 1, 2010 blog. I'll recap very briefly here then let you know where you can read the entire blog on your own.
Sale of shares to third parties are subject to capital gains. Capital gains are eligible for the $750,000 lifetime capital gains exemption ... which means sale of the CCPC shares could have no tax consequences.
Redemption of CCPC shares are subject to a deemed dividend (ineligible) which is taxed at your marginal tax rate. Any taxable capital loss may qualify for an allowable business investment loss (ABIL). This transaction does have consequences.
An arms length sale of the CCPC shares would avoid the deemed dividend.
You can read the entire blog at blog.taxresource.ca> archive> September 2010> Sell or Redeem Shares in a CCPC.


Inactive Corporations


Remember, even if you don't owe taxes or your company is inactive, you still have to(as in must, are still required to) file your corporate tax return.
The permanent records of the corporation must be retained two years from dissolution. Mergers and amalgamations are a continuation of the business.
The Bookkeeping Forum Q&A Links
CCPC Discussions In Progress
Here are CCPC related topics that have been covered in The Bookkeeping Forum. Feel free to check them out and give your opinion or share your expertise.

As more questions are asked, more links will show up here. So if you have a question ... and are willing to be patient while I use my resources to learn along with you ... ask away.
Corporate Dissolution - Winding Up A Corporation
Winding up a corporation through corporate dissolution creates a deemed dividend for its shareholders. This also applies if the company was struck from …
Taking Over the Books!
My brother has his own contracting company installing windows which he started as a Sole Proprietorship and as of April 25, 2012 is now a Limited Company. …
Canadian Eligible Capital Deduction Pool Accounting
How do you make the 25% non-deductible portion of an intangible asset purchase disappear without expensing it so it is shown on the balance sheet and tracked? …
Salary or Dividends?
Article reprinted with permission Part three in this series by Jeff MacFarlane, CA has now been published. Enjoy! Small business owners often …
Simplified Travel Mileage Rates
I am incorporated in Canada and am confused by the lack of information on the web for the simplified vehicle travel rates. I am glad I've found more information …
CCPC and Unremitted Source Deductions
I have a new client. It is a corporation with only one director/shareholder. This is the first year of operation. The year end is September 30. I …
Investment Dividends
I operate a corporation in Ottawa. I invested in a business, not related at all to mine, and I receive dividends. I borrowed $50,000 for the shares. …
From Sole Proprietor to Corporation
Hello Everyone! Has anyone out there dealt with a client who has changed from a sole proprietor to a corporation? I am using QuickBooks for a client …
Rental Income
Is it worthwhile for a person to incorporate the rental properties income that he owns into a CCPC? Hey, I don't advice on this website ... only …
Journal Entry for Terminal Loss
Journal entry for terminal loss on disposal of Class 10 Computer - Canada Hello: We recently recycled a Class 10 (CCA) computer for our small …
Class 52 vs Assets
1. It's January, 2011. I just purchased new computers with Windows 7, Office, and Antivirus. Other than the HST, do I record the entire amount of the …
Shareholder Loan Account
When a business owner withdraws a personal amount from the business bank account, can you debit shareholder loan account (2000) and credit the bank account? …
Shareholder Expenses
The owner often purchases supplies with cash and his personal credit card. I have created an account Due to Shareholder and I enter what he has purchased. …
Recording Dividends
When dividends are paid monthly to shareholders, I credit the bank and debit what? Also, when dividends are recorded in minutes, are they re-evaluated …
Corporate Income Tax Refund Journal Entry
Hello, What is the bookkeeping entry to record the corporate income tax refund from prior tax years? Hi, I will assume that a bookkeeping …
Personal Vehicle Use in an Incorporated Business
My husband owns an incorporated business along with a partner. My husband uses our personal vehicle to do all of his business, as well as his personal …
Income Tax Entry For Prior Year
We paid income tax for 2008 in 2009 on filing 2008 return. However no adusting entry or accrual has been booked in 2008 financial statement. How we can …
Transferring From Proprietorship To LTD
I am doing books for a company and I need to transfer account balances of vendors from proprietorship to ltd company. How do I enter a transaction for …
Corporate Dividends Payable
Bookkeeping Entries For Corporate Dividends Paid When a corporation pays dividends to it's shareholders, what are the bookkeeping entries? …
Incorporated Business
Home Office Expenses
This is my first time posting but not my first visit. :D love the site! I have a question: I have a client who didn't take a paycheck or draws out …
Home Office Expenses
I was wondering how you claim home office expenses when your home based business is a limited company. Is it on your T1 or T2? If it is on your T2 then …
Management Fee Bonus
Hi, I'm fairly new at bookkeeping for corporations and deal mainly with small sole-proprietors. This year I took over the books for a small corporation. …
Corporate Tax Expense
The Question(s): Perhaps a silly question - but how do I enter the corporate tax expense? Is it a business expense at all? Which two accounts …
Automobile Benefits for Shareholders
I have been trying to find an example of a bookkeeping entry for recording the automobile benefit for shareholders, one that shows what to debit and what …
Company Cheque Personal Expense
We purchased an ATV and my husband wrote it on the company account but it should have been a personal cheque. How can I fix this? If this is …
Recording Terminal Loss on Disposal of Assets
I am preparing the final corporate tax return after receiving Certificate of Dissolution. Most of the undepreciated assets on Schedule 8 have been disposed …
Incorporation Cost Bookkeeping Entries
I'm dissolving our corporation and currently have $175 of incorporation costs listed as an asset. How do I write this off so it is no longer shown as …
Using Corporate Account for Personal Purchases
HELP! NEWBIE here! Although I know this is not good practice at all, the president/shareholder/owner has made a few purchases using the corporation's …
CCPC Investment
I recently opened a corporation in Canada. I use it primarily as a holding company. I used $50,000 of my own money to give to another business so that …
How to Pay Myself
I am a business consultant who incorporated in Ontario last year. My earnings get deposited into my business acount. I'd like to draw a small salary …
T2
How to prepare documents for T2. Hi, I think you are asking if this site could add some information on how to prepare a corporate income tax return. …
Bonus or Salary
How to determine if I should pay employee some money as a "bonus" or "salary" I'm setting up payroll for the first time with our company and I want …
Non-Arm's Length Gifts
Gift to myself as a small business owner I am incorporated, and I am the only one person in my home-based small business. Just wondering am I able …
Business Structure Fiasco
Hello, Several years ago I incorporated a company here in Canada. I have only filed returns as a sole proprietor:T2125 and not any T2s. Can I …
CCPC Dividends vs. Salary
Paying owners (shareholders) with a dividend at year end? I'm looking for an explanation for shareholders draw being converted to a dividend at year …
Taking a Salary
I am an incorporated company. I want to start taking a salary. Do I need to apply for a payroll number with the CRA? Do I have to deduct EI and Income …
CCPC Small Business Deduction
CCPCs are taxed favorably on active income through the small business deduction. Hello: We have started a small business incorporated in Ontario …
Incorporated Owner Salary
I was wondering how to go about paying an owner of an incorporated business. I know there are different options such as paying a salary, paying out …
Prepayment Tax at Source
If you have paid tax at source of 20% and this carries forward as an opening balance to the next year, what would be the contra entry to delete this in …
Remittance on Shareholder Wages
When Amending a T4 and T4 summary to add management wages for the Shareholder that were missed, do you have to deduct the tax from the SH, or let him pay …