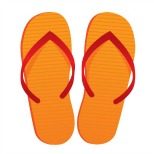 Welcome to this issue of The Bookkeeper's Notes newsletter which focuses on current news and good bookkeeping practices.
I hope you stop and take a break ... enjoy a cup of tea, smoothie, coffee, meal replacement drink ... or a favorite beverage of your choice while you lazily browse through this newsletter.
One of the things I promote is to take a 15 minute tea break with this site a few times a week ... even if you don't understand everything you are reading. Absorbing the information in small bits will help it sink in that brain of yours. In three to six months, you'll find you are starting to "get it".
I also designed the site to be an ongoing resource for YOU ... to visit again and again and again ... when you need to look something up. I know there are a lot of pages and the chats/notes are detailed ... there is a reason for that.
These are my notes that I refer to regularly. I add to them as I learn more during courses, work on client files or keeping current through my many newsletters and subscriptions.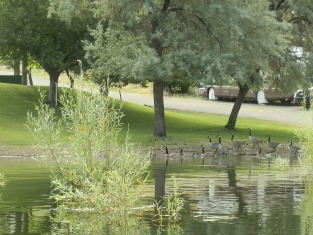 In May, I mentioned that I'm looking to publish the pictures of the views work from home bookkeepers have in future issues.

Barb from Savona, BC sent in a picture of Kamloops Lake this spring. You can see the geese were enjoying the spring day. Please feel free to send me a picture of your area for newsletter publication.

If you are a regular site visitor, you know that Bookkeeping-Essentials.com is committed to educating and providing support to ... work from home business owners.

If you like this e-zine, feel free to forward it to a friend. You'd be doing me a huge, huge favour. If a friend did forward this to you and you like what you have read, please subscribe by visiting my site.

I want to thank all my subscribers for helping to keep Bookkeeping-Essentials a free resource. The site is ranked in the top 1.2% of sites world wide. With your help, I'd like to have the site rank in the top 0.5% in the world. Please don't keep this resource a secret ... share it with your friends.

It is my sincere hope that the information I provide on Bookkeeping-Essentials.com, and in this newsletter, will help you learn good bookkeeping practices to manage your business finances easily and more efficiently.

Hope you all enjoy the rest of the summer!




Until next time,

Laura (aka Lake) :0)
Lakeshore Bookkeeping Services
BComm CPB




P.S. I apologize for the lateness of this newsletter. In addition to year-ends and tax time, I managed to move my residence from northern BC to south eastern BC in July.

P.P.S. I would like to remind you there is a difference between information and advice. The general information provided in this e-zine or on my site should not be construed as advice. You should not act or rely on this information without engaging professional advice specific to your situation prior to using my site content for any reason whatsoever.


---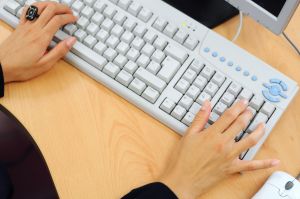 In This Issue ...
Focus on Bookkeeping - Fund Accounting Basics
Feature Product - Virtual Bookkeeping Business Guide
New Pages, Additions and Revisions - Enjoy a cup of tea while you browse
Recent Canada Revenue Agency (CRA) News
Recent Internal Revenue Service (IRS) News
The Insider's Pass - The Current Password is Here
In the Forum - Ask a Free Bookkeeping Question
---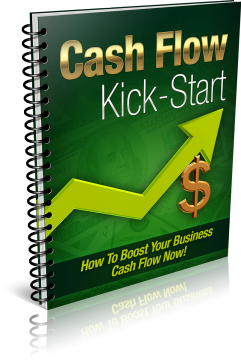 How To Boost
Your Business Cashflow
Discover the simple secrets for generating as much steady cash as you need,
... whenever you need it ...
in this report about how to create your own on-demand cash flow system.
It requires an affordable investment of only $17 USD, that's about the same as one medium everything pizza!




---
Fund Accounting Basics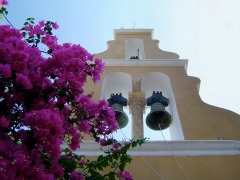 I received a few requests from site visitors for an article on fund accounting. The last time I did any formal fund accounting was through a CGA course in the early nineties.

I approached Vickey Boatright to ask if she would consider writing an article for Bookkeeping Essentials on the topic. She graciously agreed.

Vickey has worked as a fund accountant for a non-profit organization for over 12 years. She loves building free financial spreadsheets for thousands of churches worldwide.

You can learn the basics of fund accounting here.




---
How To Take Your Practice Virtual

Gabrielle Fontaine, PB has created an excellent program that shows you how to get started as a virtual freelance bookkeeper and market your services online.
What Will You Learn In The Training Classes
This program doesn't teach how to do bookkeeping ... but it does demonstrate how to setup your internal business systems. You receive access to a Members Only area where you will find:
An information packed 2 hour training webcast and 1 hour question and answer session;
Downloadable audio replay of the webcasts so you can listen to the audio book in your vehicle;
A detailed step-by-step eManual (pdf format) for easy reference;
A downloadable quick start guide; and
The virtual bookkeeper's toolbox which includes training worksheets, systems templates and recommended resources.
Laura Recommends Virtual Bookkeeper's Guide
I attended the training classes last summer. I'm a big fan of Gabrielle Fontaine's webinars and her superb presentation skills. She cuts through all the information that's out there and presents the material in a concise, uncomplicated fashion.
As with all products purchased through Bookkeeping Essentials, I earn a small commission each time YOU purchase a product through the links in this newsletter or throughout the site. It's an extra step that allows me to continue to provide free resources to visitors just like YOU.




Click on the seal to read to enroll today.
Take a full 60 Days to put the "Insider's Guide to Your Own Virtual Bookkeeping Business" to the test. If this program doesn't show you exactly how to find your first virtual bookkeeping client in 30 days or less… if it doesn't take you by the hand and show you step-by-step how to set up your business with confidence… or if it fails to help you charge profitable fees for your virtual bookkeeping services… then you will receive a full refund, no questions, no quibble!
Purchasing any products through bookkeeping-essentials.com helps support this site and enables Lakeshore Bookkeeping Services to continue publishing free articles for your business. Bookkeeping-essentials.com earns a commission each time you purchase any product through the above links or any link on my site.
Please do support my affiliates and recommendations.

This site takes time and effort to deliver original content, free, to you.

Supporting my affiliates is a WIN-WIN-WIN for you, me, and them.
I know it is an extra step for you to purchase the product through my site, so I thank you in advance for making that extra step.



---
New Pages, Additions and Revisions

Sorry, there have been no pages added this past 3 months due to yearend and tax time.





---
Organizing Your Receipts
Are you behind on filing your small business tax return?
Many small business owners still need to sit down to organize their 2012 receipts (... and sometimes more) ... because they didn't do it systematically throughout the year. (GASP!)
You really do want to file your tax returns BEFORE CRA or IRS send a demand letter.
I've created an index for all the articles on how to organize your receipts to help you overcome this dreaded annual task ... which, tsk tsk, really should be done at least monthly. Feel free to check it out.
Pat Dutched's Bookkeeping in a Box is a proven method for receipt organization. It comes in a U.S. version and a Canadian version.



---
Current News
Be sure to check these news pages between newsletters, Facebook or watch and click on the Headlines news (found on right hand side column of the site) for ongoing up-to-date information:
CRA News reports on current federal news in Canada of interest to small business owners.
IRS News reports on current federal news of interest to American small business owners.
Small Biz News / Bookkeepers News carries provincial news and other useful, interesting information including The Bookkeeper's Teabreak.
BC's PST News is tracking the transition of returning to PST in BC. The government has about 3 websites with a bit different information. I bring it all together for you in one place. Psst ... many small BC businesses had to file their first quraterly PST by July 31, 2013. Have you filed yours? Did you remember to self assess your online purchases?
If you use FaceBook, you may want to subscribe to Bookkeeping-Essentials' FaceBook newsfeed as a quick way to keep up-to-date. I post article links of interest to small business owners and bookkeepers there. Just remember, to see the feed on a regular basis, you will have to click on "like" or comment on a post ocassionally if you want it to continue to show in your newsfeed. Sorry that's just the way Facebook works. :0(



Recent CRA News ... and Other Government News
Very little of interest with regards CRA news this go round ...

PEI transitioned to HST on April 1, 2013 at a rate of 14% while BC returned to PST + GST. You can find a summary of the rates across Canada here.

CRA introduced their new online email service ... to help you go paperless. It is easy-peasy to setup. Just sign into your business and click on "Manage online mail" on the navigation bar.

CRA did send out a recent reminder that Seasonal Agricultural Workers' tax returns need to be paper filed and sent to the International Tax Services Office. They are not eligible for eFiling.

Prescribed Interest Rates ...

CRA prescribed interest rates for the third quarter of 2013 held steady. Once the fourth quarter rates are released, you'll find the updated interest rate tables here.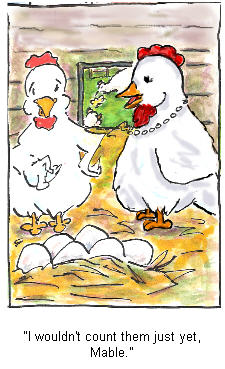 Humour by Advice ... with Dr. Julia Chicken


Recent IRS News and Related News
Final rules on the indoor tanning tax were issued and go into effect June 11, 2013.

The IRS withdrew two eServices - (a) Disclosure Authorization and (b) Electronic Account Resolution due to low volume usage. Accounting Web says practitioners were critical and feel it is a step backwards.

You may be interested in reading an AICPA Insights July 25, 2013 blog titled "Another Lesson on Unreasonably Low Compensation" which discusses S Corporation compensation. According to the article, Congress is "evaluating the continuing treatment of the bottom-line S corporation as not subject to payroll taxes or self-employment tax".

Applicable Federal Rates are updated each month. The current AFR can be found here.

IRS interest rates for the third quarter of 2013 held steady. You'll find a current and updated interest rate tables here.
---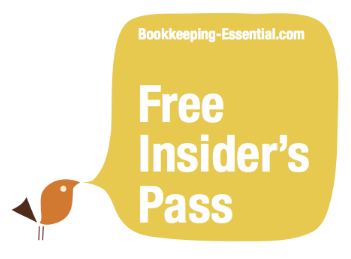 The Insider's Pass
The Insider's Pass gives you access to the pages in Bookkeeping Essentials that are available only to newsletter subscribers ... my way of saying thank you.

The "preview pages" for all but bookkeeping entries are no longer available.

Here's how it works. To view the article, you will need your Insider's Pass for access. The password will change with each newsletter … every two months. So if you ever forget, you will always find the most current password in your current issue of The Bookkeeper's Notes.

The current password is HotSprings (it is case sensitive) ... which are a wonderful place to visit and unwind. ;0)

You can find access to the insider pages here ...



In the Forum - Ask a Free Bookkeeping Question is Open
I want to thank all my site visitors for taking the time to use the customized search boxes found throughout the site to see if your question has been asked and answered previously.





This wraps up this issue of The Bookkeeper's Notes newsletter. I'll touch base with you again in September.

Comments? Ideas? Feedback? I'd love to hear from you. Just reply to this e-zine and tell me what you think!