The Bookkeeper's Notes ...
Get Your Free eBook & Insider's Pass Here
The Bookkeeper's Notes was a free newsletter ... featuring articles on good bookkeeping practices and small business compliance news. The news section followed both CRA and IRS news.

This newsletter is currently on hold as I have some other commitments to meet. I do apologize to my readers.
Signing up for the newsletter in the interim still gives you immediate access to selected back issues and your free eBook.
Due to the implementation of GDPR in Europe on May 25, 2018, I will be deleting my mailing list on that date.
Meanwhile I will continue to maintain the website to ensure my notes are up-to-date. Don't forget to check my Facebook page where I post links to articles of interest along with tips; and my News pages for timely postings.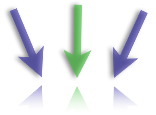 Sign up today for "The Bookkeeper's Notes"
... get your free newsletter (publication currently suspended) ...


... get your free content packed e-report ...
Download now "Manage Your Books YOURSELF"
I promise your email address will never be shared with anyone ... well except me of course! If you are not happy with your subscription, you can cancel with the click of your mouse at any time ... the free eBook will still be yours to keep.
*Due to tax deadlines in April and June, effective April 2013, the newsletter will now be published May, July, September, November, January and March.
Newsletter Article Archives - What You Missed!
While there are links in each newsletter back to existing chats on the website, some of the material contained in each newsletter is original content. The only way to access it is to subscribe.
-- Focus on Bookkeeping --
-- Focus on Payroll --
This feature is no longer in every issue.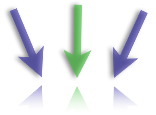 Subscribe To Read These Articles Now
What You Will Receive With Your Subscription
With each subscription, you will receive a free content packed eBook Manage Your Books YOURSELF and an Insider's Pass.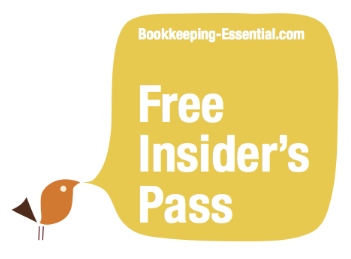 The Insider's Pass provides you with a password to the Bookkeeping-Essentials.com website where you'll find practical bookkeeping information on pages that only my subscriber's can access. You will find the password to the protected pages in your email after you have confirmed your subscription.





Manage Your Books YOURSELF contains 5 tips for the sole proprietor doing their own books, when to outsource and what to look for when hiring a bookkeeper.




Sign up today to receive my "Notes", delivering information about good bookkeeping practices and keeping you up-to-date on small business compliance news ... both CRA and IRS news are followed.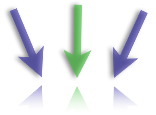 Subscribe Now