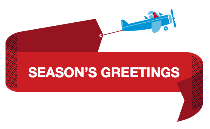 Welcome to the first issue of The Bookkeeper's Notes newsletter focusing on good bookkeeping practices.
If you are a regular site visitor, you know that Bookkeeping-Essentials.com is committed to educating and providing support to ... work from home business owners. I sincerely hope you find this newsletter useful and practical.

My neighbour Barb Gale really has an eye for capturing wildlife where we live. Don't you think her picture of this buck looks like a reindeer ready for Christmas deliveries?
Over the next four to six weeks, you'll notice some changes to the site. One of the changes will be moving from a two column format to a three column format. I apologize in advance if I muck something up temporarily.
Another change to take note of ... is that included in all issues of The Bookkeeper's Notes, you'll find an Insider's Pass (a password) that will come in handy as you visit the website. Some of the website pages will now require you to use this Insider's Pass to gain access. You can find out more about the pass in this issue.
I am hoping to give bookkeepers the opportunity to advertise their business on Bookkeeping Essentials in the new year. So if you are a bookkeeper who would be interested in advertising with me, drop me a line so I move it further up my list of priorities.
For the work from home business owners doing their own books, watch for the introduction of a new service where you can hire me to do a general review of your ledger.
In every issue, you will find a section on bookkeeping, payroll, CRA and IRS news, along with forum questions that could use a second opinion. This e-zine will be bi-monthly to start. Depending on the demand for / response to this newsletter, the frequency may change.
It is my sincere hope that the information I provide on Bookkeeping-Essentials.com, and in this newsletter, will help you learn good bookkeeping practices to manage your business finances easily and more efficiently.
To your success! ... and, of course, thank you for subscribing to this e-zine.



Until next time,
Laura (aka Lake) :0)
Lakeshore Bookkeeping Services
BComm CPB



P.S. I would like to remind you there is a difference between information and advice. The general information provided in this e-zine or on my site should not be construed as advice. You should not act or rely on this information without engaging professional advice specific to your situation prior to using my site content for any reason whatsoever.


---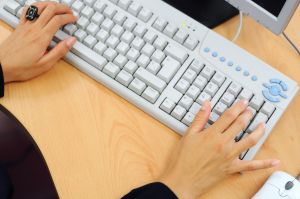 In This Issue ...
Focus on Bookkeeping - Audit Proofing
Focus on Payroll - Gifts and Prizes
Recent Canada Revenue Agency (CRA) News
Recent Internal Revenue Service (IRS) News
In the Forum - Questions Requiring a Second Opinion
The Insider's Pass - The Current Password is Here
---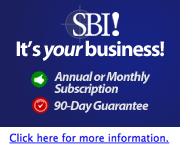 Have you or someone in your family been thinking about building a website? SBI! is holding their famous annual two for one holiday sale.

SBI! teaches you how to build an online business ... step by step. It's almost like getting a master's degree in business! Click here to take advantage of this limited time offer ...



---
Focus On Bookkeeping - Audit Proofing
One of the best ways to audit proof your bookkeeping records is to ensure you have an official receipt. What does CRA and IRS consider to be an official receipt? Is your credit card statement enough proof? Is your debit card receipt enough?

These types of questions are frequently asked ... and I'm sorry to tell you, "No, they are not enough support for an audit." Why?

Because they only show proof of payment. It's important not to confuse proof of payment with a valid invoice/receipt which shows proof of purchase.

To provide an adequate audit trail for a CRA or IRS audit, you NEED BOTH proof of purchase and proof of payment.

Before you groan too loudly, you should know there is a benefit to you. Creating an adequate audit trail helps protect your business from fraud and gives you protection if/when settling disputes.

Read more about creating an audit trail ...


---



Would you like to test your bookkeeping skills ... or prescreen a bookkeeper before you hire them? You can purchase this 300 question test including the answer key for $15 USD here ...




---
Focus on Payroll - Holiday Gifts, Prizes, Awards
It's the holiday season. Around this time of year, questions about how to record gifts, prizes and awards come to the forefront as bookkeepers gear up for year-end and the preparation of tax slips.

Canada

New rules for gifts and awards were introduced in 2010. The CRA website says:

"The main changes to our policy are, first, that we do not limit the number of tax-free non-cash gifts and awards you may give your employee in a year. Second, there is now a single $500 exemption that you apply against the total value of all the non-cash gifts and awards you give an employee. So, if you give your employee a number of gifts and awards whose total value is less than $500, there is no taxable benefit. If you give gifts and awards with a total value of $650, there is a taxable benefit of $150 ($650 -$500)."

There are special rules for long service awards.

"As well as the gifts and awards in the policy stated under [the above] policy for 2010 and later, you can, once every five years, give your employee a non cash long service or anniversary award valued at $500 or less, tax free. The award must be for a minimum of five years service, and it has to be at least five years since you gave the employee the last long service or anniversary award. Any amount over the $500 is a taxable benefit.

These awards do not affect the $500 gifts and awards exemption for the year you give them. For example, you can give an employee a non-cash long service award worth $500 in the same year you give him or her other non-cash gifts and awards worth $500. In this case, there is no taxable benefit for the employee.

Note; If the value of the long service award is less than $500, you cannot add the shortfall to the annual $500 gifts and awards exemption."

Before you get creative, CRA says gifts and awards given by closely held corporations to their shareholders or related persons are always taxable regardless of cost. See why here ...

This fall, Canada Revenue Agency (CRA) released an online questionnaire to help you record gifts and awards to employees properly. Based on your answers to questions asked, this payroll tool will help you determine if the gift or prize is taxable or non-taxable.

Take the time to get familiar with this easy to use payroll tool ... and get it right the first time.



United States

IRS publication 525 Taxable and Nontaxable Income discusses holiday gifts from an employer ... from the employee's side:

"Holiday gifts. If your employer gives you a turkey, ham, or other item of nominal value at Christmas or other holidays, do not include the value of the gift in your income. However, if your employer gives you cash, a gift certificate, or a similar item that you easily can exchange for cash, you include the value of that gift as extra salary or wages regardless of the amount involved."

The IRS publication Taxable Fringe Benefit Guide also discusses holiday gifts from an employer .. from the employer's side:

"De Minimis Awards and Prizes. A prize or award that is not cash or cash equivalent, of nominal value and provided infrequently is excludable from an employee's wages. Prizes or awards that are given frequently to an employee do not qualify as an excludable de minimis award, even if each award is small in value. IRC §132(e)

Generally, the value of an award or prize given by an employer is taxable to an employee as wages, included on the Form W-2, and subject to Federal income tax withholding, social security and Medicare. IRC 74; IRC 3121(a)(20)"

Read more about gifts and prizes ...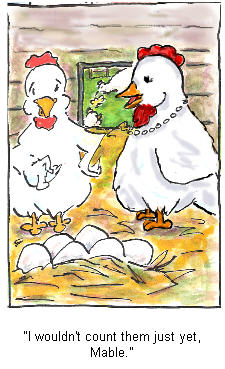 Humour by Advice ... with Dr. Julia Chicken


Recent CRA News
CRA newly designed Payroll Deductions Online Calculator is now available. The rates are effective January 1, 2011. Read more here ...

2011 CPP and EI rates have been released. Read more here ...

If you (or a friend, neighbour, client) are between the ages of 60-64, are receiving a CPP pension AND still working, no CCP deductions are currently taken from your pay cheques. However, under new rules effective in 2011, CPP contributions will be required. This means reduced take-home pay ... but on the bright side ... the additional contributions will result in additional benefits. After 65, the deductions are optional. Read more here ...

Prescribed interest rates for the first quarter of 2011 were released and have held steady. Find the interest rate tables here ...

CRA's 2011 indexation adjustment for personal income tax and benefits amounts has been released. The chart reflects an indexation increase of 1.4% for 2011. Find the link to the fact sheet here ...

Corporate tax rates are set to be reduced again in 2011 from the current 18% to 16.5%. CCPC rates for those claiming the small business deduction will remain at 11% for 2011. Read more here ...



Recent IRS News
The IRS is reminding taxpayers that "deposits made at an authorized financial institution will no longer be accepted after December 31, 2010. Instead, deposits can be made using EFTPS online with a computer or by telephone. For making deposits by telephone call 1-800-555-4477 (business), 1-800-316-6541 (individual), or TDD 1-800-733-4829." You'll find some more information here ... right after the payroll due date tables.

On November 1, tanning service providers filed their first Form 720 Quarterly Federal Excise Tax Return along with the 10% tanning tax payment due. IRS has a video that explains the new tax. You'll find it at http://www.irsvideos.gov/IndoorTanning/.

2011 standard mileage rate were released. Read more here ...

2010/2011 per diem business travel allowances were released in October. Find out more information here ...

IRS interest rates will be decreasing by 1% for the first quarter of 2011. Find the interest rate tables here ...



---

Purchase your private bookkeeping question here ...
---
In the Forum - Questions That Require a Second Opinion
Visitors like you have the option of sharing a great resource they've found, their bookkeeping experiences, or asking a question in one of the Bookkeeping Forums.

As I have a small, very basic practice, I often have to research answers to questions. Consider sharing your expertise in these forums.

Here are a few questions I could use a second opinion on or questions I could not answer:

Administrative charges on consulting projects

Final transactions for a corporate dissolution

Selling remote assistance services to the U.S.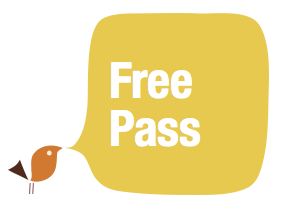 The Insider's Pass
The Insider's Pass gives you access to the pages in Bookkeeping Essentials that now require a password to enter.

Here's how it will work. The pages listed below will only be partially viewed by all visitors. To view the entire article, you will need your Insider's Pass for access. The password will change occasionally. So if you ever forget, you will always find the most current password in your current issue of The Bookkeeper's Notes.

The current password is carrot ... it's a reminder to eat your vegetables! ;0) It is case sensitive.

The following pages are now password protected so that only my very important subscribers ... that would be YOU :0) ... have access.

Internal Controls
No password page
Password protected page



Bookkeeping Checklists
No password page
Password protected page



Common Journal Entries - Journal Entry Examples
No password page
Password protected page



Month End Procedures
No password page
Password protected page



Adjusting Entries
No password page
Password protected page



Monthly Financial Review or How to Supervise Your Bookkeeper
No password page
Password protected page




This wraps up this issue of The Bookkeeper's Notes newsletter.

Comments? Ideas? Feedback? I'd love to hear from you. Just reply to this e-zine and tell me what you think!

If you like this e-zine, feel free to forward it to a friend. You'd be doing me a huge, huge favour. If a friend did forward this to you and you like what you have read, please subscribe by visiting my site.