Incorporation Cost Bookkeeping Entries
by Diane
(Surrey BC Canada)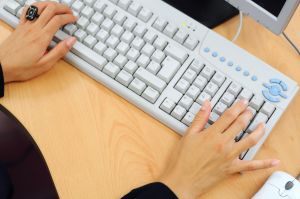 Amortization of Incorporation Costs
I'm dissolving our corporation and currently have $175 of incorporation costs listed as an asset.

How do I write this off so it is no longer shown as an asset?





Hi Diane,
All you need to do is expense the $175 to professional costs to clear the asset.
In about 2000, the rules for handling incorporation costs changed. I think Section 3064 paragraph 12 of the old CICA Handbook (I no longer have a Handbook to verify this) excluded incorporation costs from intangible assets.
It used to be they were capitalized and amortized over time. Now they are expensed for the most part.
You may have a CEC amount on Schedule 10 of your T2 tax return that should be reviewed.
P.S. I would like to remind you there is a difference between information and advice. The general information provided in this post or on my site should not be construed as advice. You should not act or rely on this information without engaging professional advice specific to your situation prior to using this site content for any reason whatsoever.