Inventory Assembly
by Jackie St Aubyn
(Frisco, TX)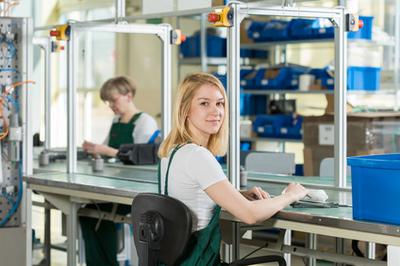 QuickBooks Inventory Assembly
We have a small manufacturing company. We buy a metal part from one company (first part number), then send that part to a powder coater (second part number), after we bring the coated part to our location we assign it a third part number as an assembly.

We do it this way to be able to track payments to our vendors. Is there a better way?





Hey Jackie,
I don't work a lot with inventory anymore ... and you didn't mention what accounting software you are using ...
There is an article on The Jennifer Thieme website that walks you through how to setup inventory assembly in QuickBooks software (the software of my choice).
Click here to read the article
. It walks you through step-by-step how to setup in QuickBooks. The article explains how setup your assembly items using Item List right through to building each item and tracking the quantity in inventory.
I don't know any other way than to track each component involved in the assembly process.