Inventory Entries for Restaurant
by Edith
(BC)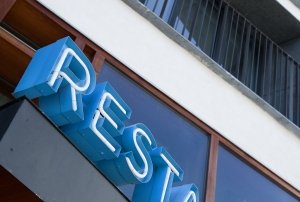 Transferring Inventory Count To QuickBooks
I would like to know how to transfer inventory totals into my QuickBooks. Inventory is done monthly for the restaurant/pub, but not tracked through QuickBooks. Should the inventory accounts be the COGS type? Also, what account do I put the adjusting entry through? I want it to show on the profit & loss report.
Thank you.





Hi Edith,
Provided you have the Pro or Premier edition, QuickBooks has an inventory module that is driven from the item list. You will need to turn the module on under Edit> Preferences> Items & inventory. It is necessary to set up EACH inventory item through the item list. If you have any items that are similar, you can use the "Duplicate Item" during setup to speed things along. When setting up each item, you will see a place to enter your opening inventory values at the very bottom under "Inventory Information".
The QuickBooks Purchase Orders will track all future inventory purchases. Inventory must also be received through the QuickBooks inventory module.
Inventory is a balance sheet item. It does not show up on your Profit and Loss report under Cost of Goods Sold (COGS) until a sale is made. The purpose is to
match the cost of the good to the sale of the good
. QuickBooks Desktop will automatically book your COGS entry when a sale is made using the weighted average cost, in accordance with IFRS and ASPE. (The online edition of QuickBooks (QBO) as well as Sage 50 Premium uses FIFO which is also in accordance with IFRS and ASPE.)
Any adjustments to inventory, such as after the
yearend inventory count
, should be done through the QuickBooks module's adjustment window. Do not use the inventory window for normal everyday transaction.
Just to reiterate, inventory sits on the balance sheet until the product is sold. When the product is sold, the cost of the good sold is moved from inventory to COGS.
As a sidebar note, LIFO is no longer an acceptable inventory method in Canada; it is still an option under U.S. GAAP.
P.S. I would like to remind you there is a difference between information and advice. The general information provided in this post or on my site should not be construed as advice. You should not act or rely on this information without engaging professional advice specific to your situation prior to using this site content for any reason whatsoever.