Leased Vehicles Entries for Lessor
by Don
(Kelowna, BC Canada)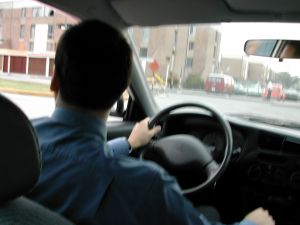 Journal Entries for Lessors of Leases
We are a small home based business who provides Dealership Management Software (DMS) for the Automotive, Marine and RV industry in Canada.

Our question is what journal entries are required to process an initial lease sales invoice.

Let's say the Dealer has a $20,000 vehicle in his regular inventory and then decides to lease it to a customer. In this case the regular inventory goes down by $20,000 and their lease inventory goes up by $20,000.

Any advice you could provide would be greatly appreciated.





Don, take a look at these two links that explains leasing from the lessor side.
http://home.millsaps.edu/burkekg/int2c21.htm

and

http://www.econ.ucsb.edu/~anderson/chapter21.pdf


P.S. I would like to remind you there is a difference between information and advice. The general information provided in this post or on my site should not be construed as advice. You should not act or rely on this information without engaging professional advice specific to your situation prior to using this site content for any reason whatsoever.