Missing Sales Tax Codes

(Canada)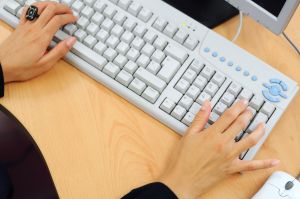 Fixing Sales Tax Payments in QuickBooks
I have a cheque that was issued to pay HST to CRA. The cheque was entered without a sales tax code and is now showing up as an unassigned item and throwing off my latest sales tax report. Because the cheque has cleared it will not let me go in and edit it. How do I fix this ?





There are some tasks in QuickBooks that must be done in the proper module if QuickBooks is going to report properly ... paying sales tax is one of them.
It appears the CRA HST due was paid through "write cheques" instead of "pay sales tax". Here's what you need to do to fix this error:
1. Backup your file. Don't skip this step. If you screw up, you will be able to start again painlessly.
2. Write down the particulars of your cheque.
3. Delete the cheque.
4. Go to the sales tax module and pay the sales tax through there. Make sure you are paying the exact amount(s) as paid through "write cheques".
5. Go to your bank register and manually "clear" the cheque so that your bank reconciliation is not out of balance.
If you use the Premier Accountant edition of QuickBooks, you can also fix this mistake through CDR (client data review) without having to delete the cheque.
P.S. I would like to remind you there is a difference between information and advice. The general information provided in this post or on my site should not be construed as advice. You should not act or rely on this information without engaging professional advice specific to your situation prior to using this site content for any reason whatsoever.