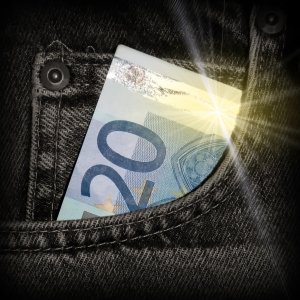 The Online Virtual Bookkeeper

Profit and Compliance Advisor and "Record-keeping Concierge" for Small Business
Paperless Processing
Bookkeeping Services

In 2010, I switched my business model to be an online virtual bookkeeper. This means I work solely with small business owners throughout British Columbia and Alberta via the internet and telephone while working from south eastern British Columbia, Canada.
My paperless bookkeeping services help YOU get control of your finances so YOU can put MORE money in your pocket ... legally.
Some of the advantages of working with me virtually are:
Allows me to be available and accessible to you no matter where you are ... in your office, out in the field, or on a business trip.
Provides you with a monthly financial package ... rather than just data entry ... so you can monitor the health of your business and make better business decisions.
Deal directly with me as I have no employees.
Reasonable bookkeeping fees as I don't have a storefront.
Communicate with me with by email, phone, online ... you decide what style you are comfortable with.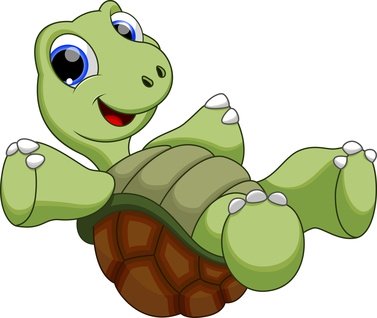 This guy appears to like the struggle!
A struggling business owner is like a turtle on its back. I always enjoy assisting the small business owner in getting back on their feet!
How Does Paperless Bookkeeping Work?

I use QuickBooks Accounting Software
If you think you are comfortable working online with digitized documents, like QuickBooks software services and would like to work with me as your online virtual bookkeeper, here is how my process works ...
(1) Once you contact me to make an inquiry, and we have exchanged an email or two, maybe a phone conference, where I learn about your business and your dreams  ... and we've decided we would be a good fit, I will send you a customized quote tailored to your needs with three service package options to choose from.
(2) After you have selected your service package, I will draw up an engagement letter, based on the information you have provided, confirming the nature of our relationship and our respective obligations and responsibilities.
(3) You choose your method of delivering your source documents to me ... my encrypted email service (servers are located in Canada), a drop box of MY choice or an authorized Intuit app of MY choice. As you will be submitting your documents online, you will need to purchase a scanner if you don't have one yet. I recommend ScanSnap as it is fast and efficient, unlike the old flatbed scanners or all-in-one printer scanners. (You also have the option of mailing me your documents which I will scan for a fee and return or using a service such as LedgerDocs.)
(4) When I receive your signed engagement letter, I will send you a list of documents I require to get started. You will use the list to gather your documents to send me for processing. I prepare audit ready books ... so be prepared to get frustrated and annoyed when I send you back to search for even more paperwork than you originally submit. This means just downloading your transactions into an accounting software program in NOT enough. You need to match a supporting document to EVERY transaction you download ... "they" don't tell you that!
(5) Upon receiving your package, I will send you a PayPal invoice requesting a deposit prior to processing. The customized flat/fixed fee billed will have been discussed and agreed upon prior to this based on the service package you selected.
(6) Once processing is complete in QuickBooks desktop or online versions, I will send you a monthly financial package by encrypted email to help you run your business. If you don't know how to read the reports, I will spend time educating you (included in your monthly fee) on how to read the information contained in the reporting package.
(7) I may make suggestions on changes you should make to run your business more profitably and efficiently. I will explain the compliance rules as I understand them and what you need to do to comply with them. I offer this service at no additional charge. My goal is to help you operate your business profitably and efficiently.
(8) At year-end, your flat/fixed rate processing fee may be over and above your monthly processing fee ... it will depend on what we agreed upon. Your year-end processing includes an e-Binder of your source documents that is audit ready for your accountant or the tax auditor.
(9) If we need to "meet" so you can show me something or I need to show you something, we'll get together using one of the online meeting services.
FOR THE CURIOUS
If you are curious about what I would be doing with all the information you send me, read "So What In The Heck Will The Bookkeeping Help Be Doing?".
If you are curious about what your responsibilities are when you hire a bookkeeper, read "What Are Your Responsibilities When You Hire A Bookkeeper?"
If you are curious about how to tell if you need bookkeeping help or can do the books yourself, read "How Do I Know If I Need Bookkeeping Help?"
If you are wondering how much professional bookkeeping, accounting and tax preparation will cost, my advice is to budget $3,000 - $5,000 a year if you are a sole proprietor. A corporation should expect to spend $5,000 - $8,000 or more due the increased administrative burden. Read more on "How Bookkeeping Fees are Structured".
MY SERVICES
Click on my logo to contact me.
My preferred client is located in B.C. or Alberta and is an early stage service based business with 0 to 5 employees that currently uses:
the shoebox method or spreadsheet method of bookkeeping; OR
accounting software and is behind on their paperwork; OR
the procrastination method and has received a CRA demand letter because they have never done any bookkeeping since starting your business
... and sincerely wants to catch up and stay on top of their business finances.
Is that you?
I offer three service packages tailored to your business needs designed to reduce your administrative burden. Pricing starts at $3,000 per year for sole proprietors and $4,500 per year for corporations:
Basic Package - helps you get become compliant by getting your sales tax returns filed. 
Essential Package - helps you run your business profitably and includes a regular management reporting package and year-end internal financial statements.
Classic Package - helps you get setup or converted to online software, provides real time online access to your bookkeeping records and management reports, internal yearend financial statements as well as ensures all sales and income taxes are done and filed. 
There are additional fees if you:
run personal expenses through your business
use your personal funds for business purchases (out-of-pocket costs)
run expenses THROUGH PayPal (you don't keep a balance in PayPal)
The Essentials and Classic service packages include subscriptions to some online software and direct bookkeeping support from me. All bookkeeping work is prepared to an "audit ready" standard which means I can be very annoying at times!


Mentoring

Due to my current workload, this service is not being offered at this time.
If you are a Canadian self-employed bookkeeper just starting out, and are interested in being mentored, please contact me. Just complete the form and explain what your expectations would be.
We will chat on the phone (at no charge to you) to see if we are a good fit. If you decide to proceed, fees are prepaid at $75 / hour through PayPal; 1 hour minimum charge.
After the initial phone call, I am flexible in how we meet. As a online virtual bookkeeper, I have a few different ways we can "get together".
General Ledger Review
For work from home business owners doing their own books who want assurance they are on the right track; I'll perform a high level review of your general ledger to see if there are any obvious problems.
You may choose to have me walk you through the problems and how to correct them.
If you are interested in using this service, send me a message on my contact form. Remember to provide your phone number so I can call and speak with you.