QuickBooks Online Vs. Desktop
by Donna
(Gibsons, BC)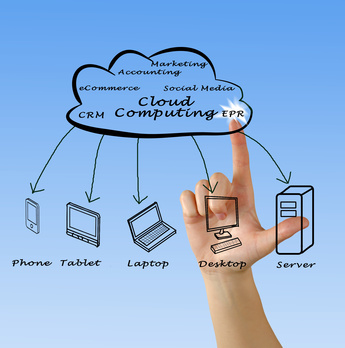 QuickBooks Online vs. QuickBooks Desktop Hosted by a Cloud Server
I am starting a bookkeeping company for small businesses which I'd like to run solely on the Cloud.

I am wrestling with whether to purchase QB's desktop accountant version and run in on a cloud server or whether to purchase QB's online.

Any feedback would be appreciated.





Donna,
One of the first things you do with each client is to determine their needs. QuickBooks Online has come a long way in the last two years but it is still not suitable for every business application ... yet.
It is my opinion that you will find Intuit will continue to improve QuickBooks Online and slowly move their customers away from the desktop versions. Part of this will be because QBO creates a larger and more stable cashflow for Intuit. ($9-$30 per company file per month before sale prices vs $300-$500 per user over a 1 to 3 year period - depends how often the customer upgrades.)
The other reason I believe Intuit will be pushing their customers online and reducing QBD resources is because the bookkeeping and accounting software industry is moving to SaaS (Software as a Service). It is the future and you can choose to come onboard now or later.
Farley Partners in the UK has a great blog on a case study of the perfect client to move to QuickBooks Online. You can see it here:
https://www.farleyandpartners.co.uk/index.php/quick-books
In the article it states,
"Businesses driven by cash flow, the ability to see whether it is running low on cash is invaluable. Accounting software is a crucial cog in the overall machine that makes up a business, and choosing the right package can make all the difference."
Another blog spoke about the difference between the QBO and QBD after attending a Sleeter conference in November 2015. You can see Penny Lane Cruell's observations here:
www.jobcosting.com/quickbooks-online-vs-quickbooks-desktop-love-hate-2
For QBO:
- Bank Feeds
- Time Billing for Consultants
- Dashboards
- Wholesale billing for QBOA (still too expensive in my opinion)
- Remote cloud based and multi-user access
- 3rd party app integration including PayPal
- always backed up
- automatic emailing
- location tracking
- multiple AR and AP lines in one journal entry
- activity log
- automation of invoicing and sales receipts
For QBD:
- Job costing and inventory features (however if you visit stacyk.net you will see she has free job costing workaround for QBO)
- Pricing is not by EACH company file
- Payroll can job cost
- Multiple windows is more efficient than working in browsers (I keep forgetting to do the darn refresh)
- Downtime and accounting glitches are reduced
* Multi-currency works better in my opinion
Stacy Kildal also has a great article on QBO vs QBD over at Sleeter written in 2012. Intuit has added many features since then:
http://www.sleeter.com/blog/2012/08/quickbooks-online-vs-desktop/
In Stacy's opinion
'look at QuickBooks Online first, then go to QuickBooks Desktop if QBO is not a good fit."
In 2013 I would not have agreed as it lacked so many features. In 2016, I agree as Intuit is aggressively putting resources behind QBO making it better and better and better.