Resource: Apache Open Office
by Jeri-Lynn Woods, Dustwood Media
(Castlegar, BC Canada)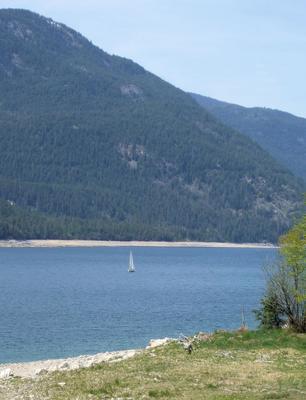 Lower Arrow Lakes, near my home in Castlegar, BC.
As a big fan of open-source software (and inexpensive or free tools), I can highly recommend Apache Open Office as a very good, workable office suite that includes a word processor, spreadsheet, database, and presentation module.

Open Office can open Microsoft Office files (up to and including Office 2013 .docx and .xlsx files) and save them in the older MS Office format (.doc and .xls). The layout and functionality is very similar to Microsoft Office 2003.

You can find out more and download the free program at openoffice.org

Join in and write your own page! It's easy to do. How? Simply click here to return to Bookkeeping Resources.