Bookkeeping Certification

How To Get Certified
In Canada and the United States

by L. Kenway BComm CPB Retired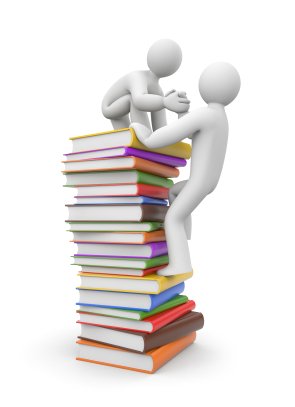 In this chat, I put together some information for both Canadian and US bookkeeping certification training.
The bookkeeping industry in Canada is not regulated at this time. I believe this is also the case in the States.
Therefore, I have gathered the following information about programs that help to professionalize and increase the quality of bookkeeping in Canada and the U.S.A..

While many colleges throughout Canada have bookkeeping diploma programs ... some of which have online bookkeeping course offerings ... I will not be discussing them here.
You can find information about Canadian bookkeeper training and online bookkeeping courses by clicking here.
Canadian Bookkeeper Certification Programs

In Canada, once you have completed your online bookkeeping courses ... OR have a few years supervised bookkeeping experience, there are two different associations that offer general bookkeeping certification ... the IPBC and CBA.
Remember before joining an association, due your due diligence. Find a "best fit" and make your decision on more than just the cost to join.

The Institute of Professional Bookkeepers (IPBC) has an exam you can write that results in the Certified Professional Bookkeeper (CPB) designation.
IPBC provides the environment, knowledge, and resources its members need to develop excellence in bookkeeping, through education, networking, advocacy, information and research. The focus is to create member value and benefits that in turn contribute to creating a stronger trust relationship with Canadian business.

The IPBC has online bookkeeping courses in the form of one hour webinars. They are held regularly to help bookkeepers develop their knowledge and stay current in their field. At this time, membership is not required to attend ... but it is useful to have some prior bookkeeping knowledge.

The IPBC was founded in 2007 making it the youngest bookkeeping organization in Canada. It is also currently the largest. I have been enjoying the benefits of membership to this association since 2009. 
Their office is located in British Columbia (B.C.). (see note).
Disclosure: During 2011, I worked as a part-time employee for IPBC in Member Services. It gave me the opportunity to talk to bookkeepers all across Canada and assist in the transition to a new data base and web site platform.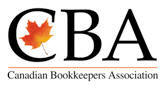 Canadian Bookkeepers Association (CBA) has an exam you can write to obtain your Registered Professional Bookkeeper (RPB) designation.
At the time of this update (September 2014) it's not clear to me whether the CBA is still  operational at this time. Their online membership directory has no members, so be careful when on their website! If they are still operational, I believe the CBA office is located in Ontario.
The CBA is a national not-for-profit organization that was founded in 2003 and is committed to the advancement of bookkeeping professionals in Canada and to furthering the Canadian bookkeeping industry as a whole.

Membership in the CBA entitles the bookkeeping professional access to a knowledgeable and diverse group of colleagues through their Members Only Discussion Forum; discounts & benefits from different companies affiliated with the CBA; and the ability to be a part of history as they venture toward government approved industry recognition.
I believe the IPBC accepts the RPB designation.

The Association of Professional & Tax Consultants (APATC) appears to have bookkeeping members ... but it is not really obvious when visiting their website. You have to go to the very bottom of the webpage and look under "Find an APATC Professional". None of their drop down menus have a bookkeeper tab.
The website states "APATC is a not-for-profit Canadian association representing professional practitioners in accounting, bookkeeping and tax".
Whether they have a certification program or if their requirements for bookkeepers are different from accountants and tax consultants is unclear from visiting their site. They do mention you "have two years to pass a qualifying exam".
I believe their head office is located in eastern Canada, but again it is not clear by visiting their website. If you have more information about this association, I would be interested in learning more about it.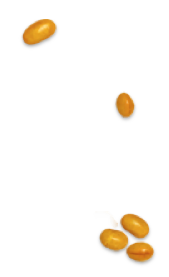 GOOD

T

O

KNOW
If you have a public bookkeeping practice in Canada, Intuit QuickBooks has a ProAdvisor Program where you save nearly 60% on QuickBooks software. This is my preferred software.
In addition, the ProAdvisor program is offering free training by Accounting Cycle to all ProAdvisors for the desktop versions and cloud applications.
Sage Simply Accounting has an Accountants Network.
U.S. Bookkeeper Certification Programs


An American company, Universal Accounting has a bookkeeping certification program that leads to the Professional Bookkeeper (PB) designation. It specializes in small business accounting.
When I first wrote this back in 2009, this program was not an online bookkeeping course ... from what I could tell ... you were mailed binders for each module that contains CDs and written notes / lessons.
However now, when you go to their website they have a Learn Online! logo ... which is excellent.

Two things stopped me from taking this program ... the fact that, at the time of the initial writing, it was U.S. oriented with regards payroll and taxes ... it did not appear to be tailored to a Canadian bookkeeper ... and its cost. I love the fact that you start out doing the books manually ... no computer software!
Having said that, I have been told that they do have a Canadian version of their course now but it isn't evident from visiting their website. It would be best to inquire.

If I was just starting out with my education, the cost would not be a deterrent ... but because I have already invested thousands of dollars for my education ... I just can't convince myself it would be worth the investment ... yet.
If I was just starting out, this program would be my choice.


The American Institute of Professional Bookkeepers (AIPB) has a Certified Bookkeeper (CB) designation. Check out their website for the bookkeeping courses they offer to achieve bookkeeping certification. Prior to 2014, none of their offerings are online bookkeeping courses. A package was mailed to you ... so you could work from home on your own schedule.
Finally in 2014 the AIPB entered the technological age and began offering their course material in PDF format as well as soft book cover. For some reason though, they have chosen to price both the same, so there is no price savings in ordering the PDF version.
You don't have to be a member to purchase a study book, however AIPB members do receive a $10 price discount.
I have purchased some of their self-study courses. They are well structured. Each course includes quizzes after each chapter and a final exam you mail in to be marked.

The National Association of Certified Professional Bookkeepers (NACPB) has a Certified Public Bookkeeper (CPB) designation or NACPB Bookkeeper Certified. As a member, you receive eighty hours of free accounting, payroll, QuickBooks, tax and practice management training (from the U.S. perspective of course) which qualify for CPE.
This association is for bookkeepers providing public bookkeeping services. If you want to learn about bookkeeping or get/have a bookkeeping job, then this association is not for you. Their sister organization, National Bookkeepers Association (NBA) is what you should check out.



While I provide the above as information for you about bookkeeping certification, I am not selecting my preferences. There are more organizations out there. These are just the ones that interest me ... I am even a member of a few of them.

Before you join any organization, be sure you do your own due diligence to make sure it has a good reputation. Satisfy yourself that it is a good fit for you, will meet your needs, and matches your ethics.

If you know of another accounting or bookkeeping certification organization that you have experience with please write me a note and let me know why you recommend it.

It's been great chatting with you .
Your tutor Lake