Credit Card Journal Entry
by Jonnah
(Owensboro KY)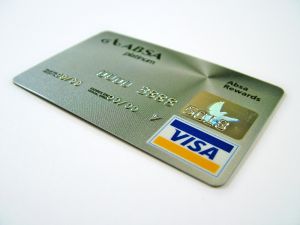 Charging A Credit Card Processing Fee
I have just begun to accept credit card payments on my A/R. I am charging an extra percentage when the credit card payment is processed. I not sure how to account for the extra percentage charge to the customer's credit card.

How should it be recorded? Do I add an income account, i.e. Credit Card Processing Fee? ... and then use that account to create an additional charge to their account?

That doesn't seem right, as I will never receive that Fee. It will only offset the fee I'm charged by the Credit Card Company. Any help would be appreciated.





Hi Jonnah,
I think you need to read your credit card processing agreement. In Canada I'm fairly certain the credit card processing agreement prohibits charging an additional fee for paying with a credit card. I assume this would also be the case the U.S..
I am also a bit perplexed when you state that you will never collect the fee. IF your agreement allows to charge an additional amount to cover your card card processing fees, it would be an itemized charge on the customer's invoice like you suggested. The payment amount you process would include the service fee ... meaning you are receiving customer payment to offset your fees charged by the credit card company.
If you have no way of collecting the fee from your customers, there is really no purpose in booking the charge.
Have I misunderstood your question? Again, I advise you to proceed with caution regarding this processing fee.