Credit Card Payment Error

(Canada)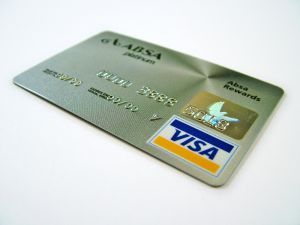 OOPS, I paid my credit card bill twice!
I paid my credit card bill twice so now I have balance on my credit card. How do I record the extra payment?





You didn't say what accounting software you are using. These instructions are for QuickBooks Online.
Step 1: Click on the Quick Create Menu (see the second image at the top of the posting) ... the "+" sign at the top of your screen. Once you click on it and the menu opens up, the "+" changes to an "x".
Step 2: Under Suppliers, click on Credit Card Credit. Make sure you are on the CREDIT form (second from the bottom of the suppliers' list) not the EXPENSE form.
Step 3: Complete the form. Under account details, select the account you made the second payment from. (See the third image at the top of posting.) Make sure you make a good memo note explaining the problem. Don't forget to save and close your entry.
Step 4: Relax knowing you won't have to pay your credit card bill for a bit as you now have a credit balance ... or phone the credit card company and ask if they could reverse/return the second payment.
Editor's note: The question was amended as it wasn't clear what was being asked.