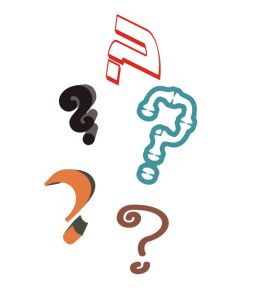 Small Business Bookkeeping Help
Some Questions and Answers
As a home based business owner in Canada (or the U.S.), small business bookkeeping is required by law.

Questions arise as you are working about how to do some aspect of small business bookkeeping. The articles on this site are meant to help you work through some of the inquiries you may have.
Today I will continue with this free bookkeeping training by presenting some commonly asked small business bookkeeping questions and answers.
Advertisement
What You'll Find In This Chat ...

Here are quick links to the small business bookkeeping questions on this page that I have written up so far. Forum questions are found mid-page.

Small Business Bookkeeping Records Organization
Small Business Bookkeeping Reports
Small Business Bookkeeping Account Relationships - Expenses vs Assets vs Liabilities
Small Business Bookkeeping Questions
The Bookkeeping Forum Q&A Links
Small Business Bookkeeping Discussions In Progress
Here are small business bookkeeping related topics ... that have been covered in The Bookkeeping Forum. Feel free to check them out and give your opinion or share your expertise.

As more questions are asked, more links will show up here. So if you have a question ... and are willing to be patient while I use my resources to research and / or learn along with you ... ask away.
More Commonly Asked Bookkeeping Questions

Why don't liability payments show up on the income statement?
The easiest way to answer this question is to layout the bookkeeping entries so you can think your way through to answer your own question by figuring out the debits and credits ... and which account flows to which financial statement.
Your bookkeeping entry when you make a liability payment ... such as a bank loan ... looks like this:
DR Bank Loan for the principal only (this account is on the balance sheet)
DR Interest Expense (this account is on the income statement)
CR Cash in Bank (this account is on the balance sheet)
The first thing you should notice when you look at the liability payment bookkeeping entry is that only the interest expense is recorded to the income statement.
The principal portion of your liability payment is recorded to a balance sheet account ... and it reduces the amount you amount you owe. This means it is not an expense ... so it won't show up on the income statement.
Remember, don't confuse cash flow with profit.
Makes sense? You can use this method to figure out most of your small business bookkeeping dilemmas ... or when there is confusion on how accounts interrelate to each other.
How do I figure out accumulated amortization (accumulated depreciation) on vehicles?
For small business bookkeeping purposes, the easiest method to calculate amortization on vehicles is using the straight line method. The formula is:
Original Cost (OC) - Salvage Value / Estimated Useful Life = Amount to be Amortized Each Year
For example $27,000 - $3,500 = $23,500 / 8 years = $2,937.50
Accumulated amortization is the amount amortized to date. This value can be found on your balance sheet as a contra account to your capital assets.
So in the above example, if this was the third year the business had owned the vehicle, the accumulated amortization account should be equal to $2,937.5 x 3 years = $8,812.50.
The net book value (NBV) of the vehicle would be OC - accumulated amortization which in this example would be $27,000 - $8,812.50 = $18,187.50
Which accounts go to a zero balance once you close the books for the year?
After you clear your closing entries to the Income Summary Account, all the income and expense accounts should be at zero ... so you start your new year with no profit or loss.
So the bookkeeping entries would be DR Revenue accounts CR Income Summary ... and DR Income Summary CR Expense accounts for the exact amount in each account.
The Income Summary account gets cleared to Owner's Equity if you are a sole proprietor or Retained Earnings if you are a corporation. The bookkeeping entry would be DR Income Summary CR Owner's Equity if you were profitable ... or DR Owner's Equity CR Income Summary if you operated at a loss.
If you use the small business bookkeeping software QuickBooks®, no closing entries are needed as QuickBooks® handles it automatically for you.
Dividend and drawing/contribution accounts should also be cleared to Owner's Equity / Retained Earnings ... and have zero balances. QuickBooks® does not handle these transactions automatically so you must journal them.
Are cheques an office supply on the chart of accounts?
When you order cheques from the bank or cheque supplier, I code the expense to bank charges. I see it as a cost related to operating the bank account. Isn't small business bookkeeping fun?
What does an aged payable report tell you?
An aged accounts payable report tells you how much money the business owes to vendors (unpaid bills) ... and how slowly or quickly they pay their bills.
It is a very useful small business bookkeeping tool. Businesses use it to manage their cash flow and keep track of trade debt outstanding.
The report is generally presented alphabetically by vendor ... and categorized into columns by due dates ... current, 30 days past due, 60 days past due, 90 days past due, total past due.
When bills are past due, vendors may postpone delivery of supplies / services until payment arrangements are made. This puts the business at risk for interrupted supplies ... which could lead to loss of customers.
Are income tax expense and income tax payable the same thing?
No they are two different accounts. Don't you just love small business bookkeeping! ;0)
Income tax expense is reported on the income statement ... while income taxes payable is reported in the current liabilities section (amounts due within 365 days) of the balance sheet.
To help you see the relationship, here is a simple small business bookkeeping entry for income tax booked at year-end:
DR income tax expense ... CR income tax payable
The expense side of this entry shows the amount of income tax relating to the time period showing on the income statement - let's say for the year 2009.
The balance sheet entry reflects the fact the income tax expense is not due until April 30, 2010. When the amount is due, the bookkeeping entry to pay the Receiver General would be:
DR income tax payable ... CR cash in bank
Paying your income tax usually involves these two separate entries, because you are not calculating the amount for 2009 until 2010. This means you would NOT book an entry in 2010 paying 2009 taxes as follows:
DR income tax expense ... CR cash in bank
This violates the matching principle, a basic bookkeeping guideline under Canadian GAAP.
Can I pay myself for doing bookkeeping? I am a sole proprietorship.
Yes and no. As a sole proprietor, you pay yourself by taking what is called an owner's draw ... essentially withdrawing some of your business profits from the business for your own personal use.
You are NOT treated like an employee for tax purposes.
You are NOT allowed to "bill" your business YOUR labor though, whether it is for bookkeeping or anything else. Sorry :0(
How do I enter GST/HST into the general ledger?
The answer to this question depends on whether your books are manual or computerized ... and if you are an GST/HST registrant or not. Follow the link that is appropriate for your situation.
If you are a GST/HST registrant, I explain how to setup your general ledger for a manual set of books.
I am a GST/HST registrant with a manual set of books.
If you are an HST/GST registrant, I explain how QuickBooks (a small business bookkeeping software program) handles the value added sales tax.
I am an HST/GST registrant using QuickBooks.
If you are not an HST/GST registrant, I explain how to record sales taxes paid in your general ledger. Although I use QuickBooks as an example, the same method applies for a manual set of books.
I am not an HST/GST registrant.
I just started my own business. How do I organize my receipts?
I have written two articles on file organization.
The first article, Home Based Office Filing System, gives you choices and guidelines so you can match your filing system to your own style.
The second article, A Portable Document Filing System, is great for small business owners who do business from their vehicle or away from their home office.
I have been slow to embrace the electronic storage of receipts ... but right now I am looking into portable scanners such as Neat Receipts. It looks like an efficient way to keep track of all the receipts ... but I don't think I'll toss the paper just yet, even if I go this route to organize my receipts.
The thing to keep in mind when doing small business bookkeeping is you want to have an audit proof record keeping system.
You may also find my article on Just Starting Your Own Business? helpful. It gives a list of resources to guide you through a successful startup.
I need to know how to start keeping books. I work alone and want to do my own small business bookkeeping. What do I need to do? How do I start?
If you are running a home based business, where you start can be an obstacle if you have not yet set up your books yet.
I created a list for you in How to Get Started Doing Small Business Bookkeeping.
Before you start on the list, you may want to print out the tax form T2125 Statement of Business or Professional Activities. This form shows you what you need to report annually to the CRA. It is where you need to end up no matter what you choose to do.
If you think the information on this site should be organized differently, I'd be interested in your ideas and opinions ... because I tried to organize this site thinking like a small business bookkeeper who needs to get their hands on certain pieces of information quickly :0) ... not a business owner just beginning their books :0(
This site is growing .. and it might as well grow to suit your needs ... so contact me with your ideas/needs.
Where does amortization (depreciation) go on the income statement?
Amortization (depreciation) is an non-cash expense on your income statement.
Its purpose is to allocate the usage of your assets over time by matching a portion of its cost with the revenues the asset is earning in a specific period.
In small business bookkeeping, you would probably only book this adjusting entry at year-end but you could book it monthly or quarterly.
Its normal balance is a debit balance. If your balance is a credit balance, it would show up as negative on your income statement. If this happens, it is most likely you have booked your journal entry incorrectly. Here are two possibilities:
You have sold an asset and selected the wrong account when trying to remove the accumulated amortization from your books. Here's how to book the sale of an asset.
You have booked your amortization entry in the wrong direction. Go in and reverse your entries.
You can learn more about amortization in this sidebar article including how to record the bookkeeping entry for amortization.
What is the normal balance for accumulated amortization (depreciation)?
The normal balance for accumulation amortization (depreciation) is a credit balance.
Assets are normally amortized on a straight line basis or a diminishing balance basis for GAAP purposes.
Assets are amortized at the CAA rate for tax purposes.
This means the amortization expense and balances in your financial statements will be different than your tax return unless your statements are prepared on a tax basis.
You can learn more about this account in the side bar Should It Be Depreciated or Amortized?
You may also be interested in a method that will help you learn your debits and credits.
What is the full disclosure principle in accounting?
This accounting principle is sometimes referred to as The Reporting Principle.
Full disclosure says any financial information that affects the financial statements must be included in the financial statements at inception. If the issue or item does not directly affect the financial statement, such as a pending law suit, it is to be disclosed in the notes.
You can find information about how the full disclosure principle affects capital leases here. Two reductions in disclosure are ... there is no requirement to disclose government remittance amounts in arrears or management compensation.

GAAP Update
Disclosure ... and ASPE
Have you wondered if the new Accounting Standards for Private Enterprise (ASPE) that came into effect on January 1, 2011 affected the disclosure requirements for small business bookkeeping and financial reporting?

Grant Thornton (www.grantthornton.ca), in their Catalyst Winter 2010 newsletter explains that the new standards reduce the amount of disclosures under our existing GAAP by about half. The reason for the reduction is that many of the disclosures pertained to large public companies ... which will be switching to IFRS in 2011. One caution pointed out in the newsletter is that "fair presentation of financial information is still important". What this means to you is that you are still obliged to disclose information not stated under the new standards ... if it provides more clarity about your business transactions to the users of the financial information.

Are customer deposits an asset or a liability?
Good question. While the cash you receive is definitely an asset, there is a corresponding liability that occurs when you accept the cash.
To be in conformance with GAAP, customer deposits are a liability because they represent unearned revenue. If for some reason you could not perform the service or deliver the goods, you would have to return the funds.
If you book the deposit as a credit against your customer's accounts receivable, it will still show as a liability to you, because there would be a credit balance in the accounts receivable.
To learn more about the two acceptable ways, from a small business bookkeeping perspective, to book a customer deposit, you can check out these two places on this site:
When doing small business bookkeeping, why is inventory not an expense? Why is inventory not tax deductible?
The goods in inventory have not been sold ... so they have not earned you any income ... yet. That is why they are NOT an expense or tax deductible.
However, once you have sold the inventory, the cost of the goods sold (COGS) ARE expensed and tax deductible.



What is the best way to deal with credit card bills / receipts?
You have to work out a system that works for you ... and it may be trial and error until you have something that you are comfortable with.
Here are two articles you may want to read to help you on your way to the file organization of your credit card bills / receipts, along with your other bookkeeping paperwork ...
Small Business Recordkeeping System
A Portable Document Filing System
But if you want a tested and proven system that you can learn in 30 minutes, then check out my article on How to Organize Your Files In a Box. Your bookkeeper will love, love, love you!


Can I prove my tax deductions with my bank statement?
Are credit card statements audit proof for taxes?
Not totally because in small business bookkeeping, the auditor wants proof.
Your bank statement and cancelled cheques will prove proof of payment but NOT proof of purchase.
A payment to a vendor does not tell the auditor what you bought ... a receipt does.
You need BOTH proof of purchase AND proof of payment to satisfy the auditor.
You can read more about what you need for an official receipt here.


What does it mean when a bookkeeper charges by transaction?
Charging by transaction means you will be charged a certain amount (like 50 cents) for every cheque, invoice, bill that is entered ... very similar to the way a bank charges service charges per item.
Usually when a bookkeeper charges by transaction, they have a minimum fixed fee (base fee) plus transaction charges. Many small business bookkeeping franchises use this system as their proprietary software is designed to track the number of transactions.
Often times, a bookkeeper will estimate the transactions to determine a flat fee. As the fee is based on an estimate, the flat fee is reviewed at regular intervals to ensure the estimate is still valid. A bookkeeper would do this so you will know what your monthly bookkeeping charge will be and you can budget for it.
How Does A Bookkeeper Charge for Their Bookkeeping Service? discusses other possible ways a bookkeeper may charge.



A Small Business Bookkeeping Dilemma
I want to change bookkeepers. My bookkeeper won't give back my records. Who has ownership of the electronic data files?
This questions needs to be answered from two different perspectives based on who owns the equipment and software.
A good small business bookkeeping engagement letter should cover ownership of documents and records so there is no confusion in the event of a dispute.
My understanding in Canada is that if you hire a bookkeeper who works from their own business premises using their own computer and software, then the bookkeeper owns the data records. You hired them to produce a product for you, internal financial statements, which presumably they have provided.
The bookkeeper is obliged to return all of your original source documents ... I have seen it handled two ways if an unpaid balance on your account is an issue.
One - Some bookkeepers return all source documents but keep any work done as they have not received payments for services performed and provided.


Two - Some bookkeepers withhold your source documents. Once you pay their bill for the work already completed, then they release your original source documents and any work they have completed for you.


Because the bookkeeper owns the data file, upon ending of the business relationship, they should provide a trial balance, financial statements and subsidiary ledger details like the accounts receivable and accounts payable. These reports should reflect the data up to and including any services paid for. This enables you to go to a new bookkeeper who can setup your books using this data.
If you really want the data file, you may be able to work an arrangement where you pay the bookkeeper for providing a copy of the data file. The bookkeeper should remove all passwords from the data file ... although some professional bookkeepers may set the closing date and leave it passworded so that their work cannot be altered. This relates to quality issues as the bookkeeping industry in Canada is unregulated at the present time.
The bookkeeper will likely ask you to sign a document acknowledging the information you are receiving ... and that they are no longer responsible for it ... which means you take over CRA's small business bookkeeping retention requirements ... not your old bookkeeper.
As you can see by the above discussion, when your outsource bookkeeper provides you with a copy of your general ledger each month, it is very important that you keep it in a safe place ... as it is a printout of all your small business bookkeeping transactions that have taken place for that time period.


If the bookkeeper is using your equipment and software license to maintain your books, then you are the owner of the data and the data records are yours. This is why I suggest that you always ensure you are the administrator of your accounting records.
If you own the equipment and software, you should be able to retrieve a copy of your file. If you are the administrator, you have the "master" password and can open the file with it. You can also remove your bookkeeper's user ID and password at this time if you feel it is necessary.
P.S. I did read a question and answer on this topic on a US website. It stated that it was customary in the US bookkeeping industry that the client owns the file.



Questions and answers from The Bookkeeping Forum are spread throughout the site where additional questions are added on an ongoing basis ... sorted by the topic.

Together, we can master small business bookkeeping ... one question at a time! :0)


See you on the next page ...
Your tutor Lake