Filing Paper by Ledger Account a Disaster!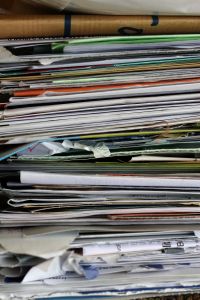 The worst method I have ever ran across is filing vendor invoices/expenses by ledger account instead of chronologically or by vendor.

When trying to find a vendor bill, you have to remember or know what type of expense it is to look in the correct folder.

Then you have to sift through every bill in the folder to find the one you need.

You need to look at the computer accounting system to find out what type of expense it was in order to select the right folder.

Time-consuming and not convenient. The whole point is to be able to access data/info as fast as possible!

I like filing by chronological order by month or, if there are many transactions for a single vendor, then by vendor with the most recent bill on top.





Thanks for taking the time to share this. You make a very good point.
One of the things I'm finding I like about
going paperless
is that documents are searchable ... so no matter what system I come up with to file it, if I can't locate it ... I can search it!
The one time when
filing by ledger account makes sense
is for the sole proprietor who only does their bookkeeping to file their tax return.