Filing Systems for Invoices and Bills
by Sheryl
(Burlington, ON Canada)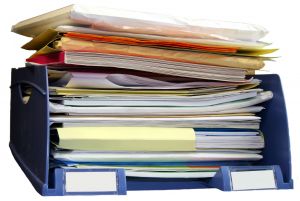 How do you organize your unpaid vs. paid bills and invoices?
Are there any good filing system methods for invoices - so that you know what's been paid and unpaid?

Similar question with bills - so I know what's been paid or not?

I've tried colour coding, but it doesn't work too great for me - I have too many colours!





Hi Sheryl,
I have a few articles on the site with suggestions. Here they are:
Also, at the bottom of the first article, you will find numerous links to additional notes/references on filing systems.
You might want to consider modifying the portable filing system (second article) to solve your problem.