How To Setup Your Internal Business Systems
For An Online Freelance Bookkeeping Business ...
Or Any Service Based Business Really
How To Setup Your Internal Business Systems
For An Online Freelance Bookkeeping Business ...

Or Any Service Based Business Really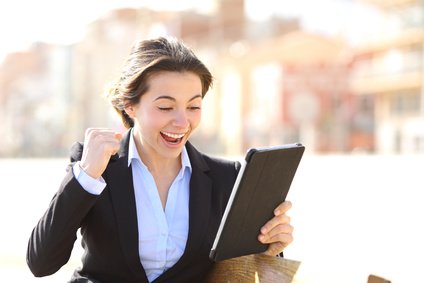 ATTENTION,

Gabrielle updated and expanded this guide in late December 2017 to include the latest in technology and practices.

Your purchase includes all future revisions at no additional cost ... plus she is always inviting her subscribers to FREE cutting edge webinars that help you build your business.

This expanded and growing program keeps you up-to-date through quarterly live Q&A and tech update sessions at no additional charge to you. Leverage the power of cloud technology. Click here to purchase right now.



A Professional Bookkeeper Shares Her Secrets On


Organizing And Running A Virtual Bookkeeping Business
If you would like to learn how to organize and run your own online freelance bookkeeping business, then The Insider's Guide to Your Own Virtual Bookkeeping Business will help you achieve your goals. Learn how to automate your accounting workflow.

This guide will NOT teach you how to do bookkeeping


I first found Gabrielle Fontaine, PB online in 2009. I have purchased her products and attended her webinars over the past nine years. Gabrielle Fontaine always OVERDELIVERS ... always. I've yet to be disappointed. Her Insider Bookkeeping Training Program proves to be no exception.
I took this program in 2011 and I'm still receiving invites to free cutting edge webinars.
This guide will NOT teach you how to do bookkeeping; however the essential skill-sets to qualify as a virtual bookkeeper are discussed giving those just starting out the confidence to determine what is best  - becoming a freelance bookkeeper or staying employed a while longer.
Seasoned self-employed bookkeepers will leave with a list of resources and things to consider implementing in their own business. You will receive software and virtual tool recommendations to automate your workflow.

You CAN Learn How To

Set Yourself Apart From Your Competition
Click on either picture for Instant Access (After Registering) to Gabrielle's System!
Click here to make your wish come true NOW.
You CAN Learn How To Organize and Run Your Own
Profitable Home-Based Bookkeeping Business



Here is what I found when I took the program ...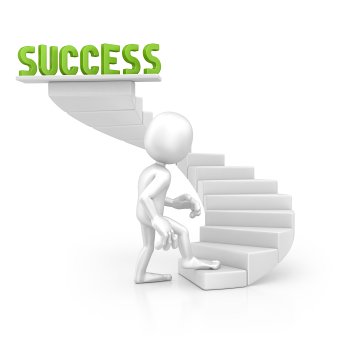 Gabrielle's Virtual Bookkeeping Business Course reveals she is a strategist and understands Michael Gerber's principles. Her system simplifies what at first seems complicated and ... shows you her secret to having a long term successful business is to continually look at your business to ...

See the pattern.
Experience the vision.
Understand the order.
She shows you her system ... learn how to work ON your business not IN your business by automating your accounting workflow.

Gabrielle simplifies what at first seems complicated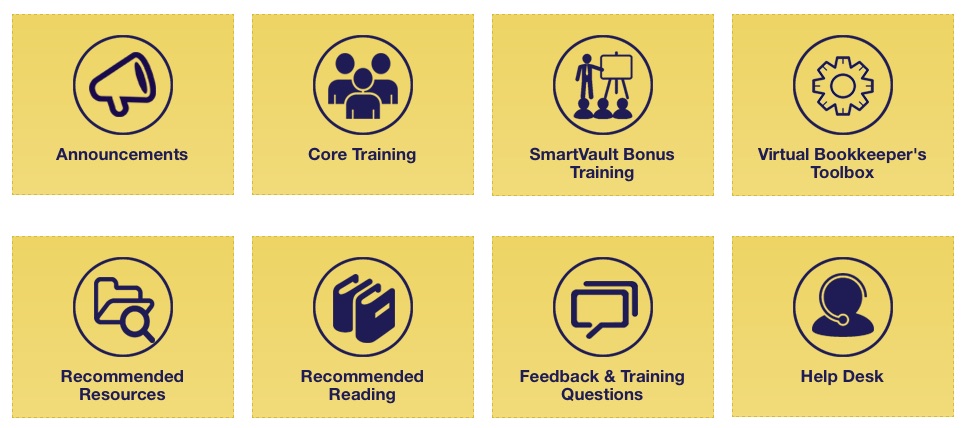 Completely updated Virtual Bookkeeper's Guide 2.0
Skip reading now for INSTANT ACCESS to Gabrielle's video
introducing the Online Freelance Bookkeeping Training Program.
Gabrielle's virtual bookkeeper training program includes:
An information packed 2 hour training webcast and 1 hour question and answer session;
Downloadable audio replay of the webcasts so you can listen to the audio book in your vehicle;
A detailed step-by-step eMANUAL (pdf format) for easy reference;
A downloadable QUICK START guide;
The virtual bookkeeper's TOOLBOX which includes training worksheets, systems templates and recommended resources; 
A 30 day Action Plan designed for those who are goal oriented;
Quarterly LIVE Q&A and new technology updates; and

BONUS training material ... Gabrielle is ALWAYS doing this even years after you have completed the program ... so you lead the pack rather than follow.
This online bookkeeping training program was first tested on freelance bookkeepers in the summer of 2011. This well thought out, comprehensive, practical program was completely revised and expanded in 2018.


She used this system to start her own virtual bookkeeping business from scratch in 2003 ... and has tweaked it over the years. It will show you the latest workflow to automate your practice.
The Online Freelance Bookkeeping Guide is a comprehensive training program where you'll discover how to: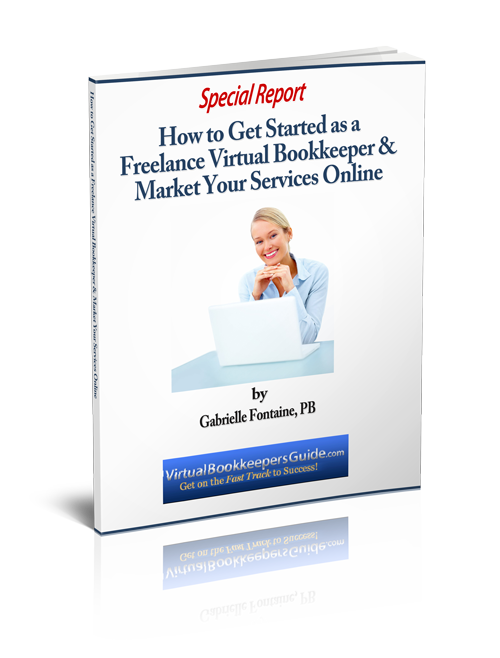 Assess your current skills in today's market

Decide on your service offerings so they match your goals and lifestyle

Attract new clients by understanding why they hire YOU and starting your referral engine.

Run a business instead of creating a job
Choose your tools to deliver your bookkeeping services virtually while keeping up with online technology
Set your bookkeeping rates to get paid promptly


Effectively establish your online presence and market your services online on a shoestring budget

Setup your INTERNAL BUSINESS SYSTEMS with step by step instructions
Stay motivated by following Gabrielle's Action Plan
Keep this in mind if you have been dreaming about switching to virtual online bookkeeping

"When you believe and think "I can," you activate your motivation, commitment, confidence, concentration and excitement - all of which relate directly to achievement."

-- Dr. Jerry Lynch --
Here is the link to enrol in Gabrielle Fontaine's Online Freelance Bookkeeping Training Program:
LauraRecommendsVirtualBookkeepersGuide

Eight years later Gabrielle is still introducing me to cutting-edge webinars and resources ... all included in my original purchase price!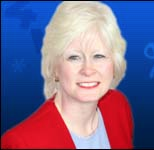 Gabrielle Fontaine CPB
Gabrielle's online bookkeeper program will show you how to organize and run a profitable home-based virtual freelance bookkeeping business. I have taken Gabrielle's training program. This product offering reveals a new level of excellence.  I am a Gabrielle Fontaine fan!
I need to tell you that Gabrielle ALWAYS, ALWAYS, ALWAYS prices her products fairly and affordably. She is never greedy or looking for a quick buck at your expense. Where others often charge thousands for the same information, Gabrielle prices anywhere from FREE to under $200. The key to getting on the list for the free stuff is to enroll in her program.
I enrolled in the training program in 2011 and she is still introducing me to cutting-edge online freelance bookkeeping resources ... all included in my original purchase price! You don't enroll in her training program where she forgets about you. Gabrielle attends conferences all over the U.S., networking and sharing with her program subscribers the BEST tools and ideas out in the market place.
Have I implemented all of Gabrielle's recommendations exactly the way she suggests? No ... but I have taken many, many, many of her suggestions and merged them into my practice in a way that works for MY BUSINESS. I've ended up with an online freelance bookkeeping system that works for my current lifestyle and goals.


Wondering How To Reorganize
 So You Can Move Away From The Paper-Based, Commercial Office Business Model?
Let Gabrielle Show You HOW Today NOT Tomorrow!
What Are You Waiting For?
Click here to make your wish come true INSTANTLY

Gabrielle's 60 Day Guarantee
Take a full 60 Days to put the "Insider's Guide to Your Own Virtual Bookkeeping Business" to the test. If this program doesn't show you exactly how to find your first virtual bookkeeping client in 30 days or less… if it doesn't take you by the hand and show you step-by-step how to set up your business with confidence… or if it fails to help you charge profitable fees for your virtual bookkeeping services… then Gabrielle will provide a full refund, no questions, no quibble!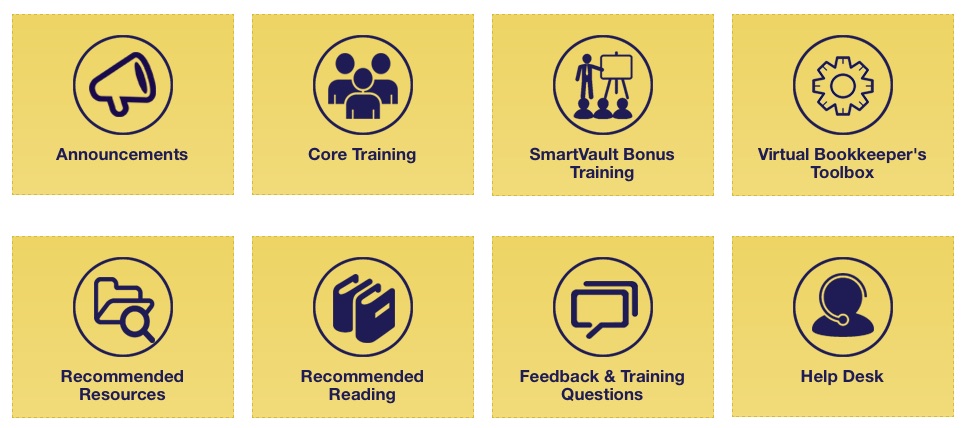 Virtual Bookkeeper's Guide - Revised and Expanded in 2018 - Automate Your Workflow

See you on the next page ...
Your tutor Lake


Publisher's Note: I was so excited about the course that I signed up to be an affiliate. I do want you to know that as with all products purchased through Bookkeeping Essentials, I earn a small commission each time YOU purchase a product through the links on this page or throughout the site. It's an extra step that allows me to continue to provide free resources to visitors just like YOU.