Opening Bank Balance
by Sharon
(Calgary, AB)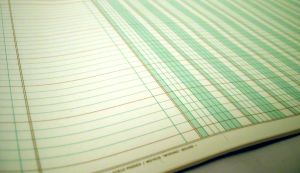 Synoptic Journal
I just acquired a new client. I have been hired to start the books effective January 1, 2013.

Prior to this date the books were done manually by the owner's wife. They hired an accounting firm to prepare the corporation's previous year's T2 Return. The corporation's fiscal year-end is Dec 31st.

When I look at the financial statements attached to the T2 Return, the cash and deposits number does not match the opening balance on the bank statement for January 2013.

I do not have any records prior to 2012 to determine what this imbalance may be. Do I proceed with the bank statement's opening balance or do I work from the Financials?





Hi Sharon,
When setting up the books, you want to match to the T2Sch100 and T2Sch125 (schedules filed with the T2 corporate return).
It is very rarely that the bank statement balance matches the general ledger balance.
My chat on bank reconciliations
explains why they are different.
If the owner's wife was doing the books manually, ask if you can see her synoptic journal.
A synoptic journal is a a multi columned journal (either paper or in an Excel worksheet) which tracks the books. It will have columns for bank deposits and withdrawals and a list of all the expenses across the top. Each row displays an entry of how the cash was spent and/or deposited. A row totals zero if it is recorded properly as it is recording the debits and credits on one line; i.e. debit bank credit accounts receivable ... or credit bank debit office supplies.
If that is not available, I'm guessing the manual bank reconciliation on the back of the statement has probably been done. It will show you the outstanding cheques and deposits in transits. You need to enter these items in separately and adjust your opening balance by these amounts. After entering the data, check that the adjusted opening balance still equals the bank balance showing on the Sch100.
Does this makes sense to you Sharon?
P.S. I would like to remind you there is a difference between information and advice. The general information provided in this post or on my site should not be construed as advice. You should not act or rely on this information without engaging professional advice specific to your situation prior to using this site content for any reason whatsoever.