Un-deposited Charges Sales Not Posted
by Shareon
(Calgary, AB, Canada)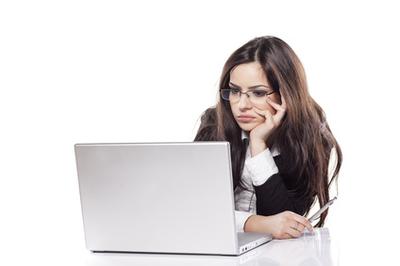 When to Book an Accrual
My client's year end is Apr 30th. She never recorded her charged sales correctly. She booked the revenue and matched it to what was deposited in the bank from the merchant company but neglected to book the un-deposited amounts.


Apr 30th she took the charged sales desposited in her bank account from the merchant and Dr. Bank and then Cr. Revenue Account. Missing the un- deposited amount of $217.53.
Now that she has rolled forward to a new fiscal year the merchant has deposited the outstanding amount belonging to April $217.53. So now I have this opening balance that belongs to April I need to post but if I post this as a Cr. in the Un-deposited account it is not offset with a Dr. as there was no carry forward from the previous year. So if I post May's un-deposited amount as a Dr. ($747)my balance is not correct. It will show as $529.47. I am not sure how to fix this.

Hi Shareon,
This is where booking a year-end accrual that reverses on the first day of the new fiscal year works like a charm.
What is an accrual?
An accrual is for usually for expenses that have been incurred but not reflected in your records yet ... or for revenues you've earned but not booked yet. But it can be for other unrecorded items as well. Let me explain.
Sometimes, the paperwork has not come through (or was just missed) for transactions that have happened before your year end ... so it is necessary to book an accrual. In your case, the undeposited funds (payment received on accounts receivable but not yet deposited to the bank) were not recorded.
In your April bank reconciliation, the accrual of the April in transit funds will be an outstanding entry. However the payment of the accounts receivable in April will be reflected correctly in the books due to the accrual.
In May, the merchant will deposit the April funds that were in transit which will be captured when merchant sales are recorded. In your May bank reconciliation, the reversing of the accrual and the outstanding accrual of April in transit funds will clear each other.
Hope this helps Shareon.