Vehicle Financing Purchase
by Lussoli
(Mississauga)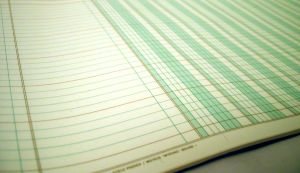 Bookkeeping Entries For Vehicle Purchase and Loan Payments
I bought a car and need to make the entry, looks simple eh!

Well it costs $19K plus $2K interest to finance it in 60 months.

If I debit the total amount of the Interest in the P/L my A/P looks perfect ... but my Expense Account of Bank Charges and interest won't reflect the reality since it'll be paid in 6 years ... so I shouldn't post the total amount of interest this year, should I ?

If not how do I post the interest?

Thanks.





Hi Lussoli,
Take a read through my chat on
Vehicle Purchases
. Towards the end of the chat, you find a link on
how to record your bookkeeping entries for the purchase of a vehicle
.
In my chat on the balance sheet, you'll find the bookkeeping entries you need to
record the ongoing loan payments
.
If there is anything you don't understand after looking at those chats and following the links, then post back here ... please. :0)
P.S. I would like to remind you there is a difference between information and advice. The general information provided in this post or on my site should not be construed as advice. You should not act or rely on this information without engaging professional advice specific to your situation prior to using this site content for any reason whatsoever.