Expenses Over Income
by Small Independent Contractor
(Alberta, Canada)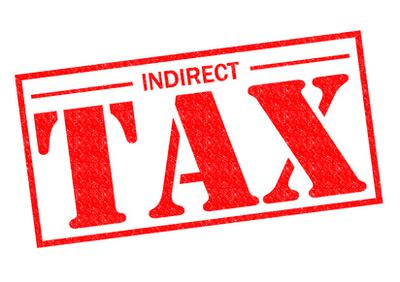 How To Prepare My GST Return
Good day. Hope you can help me with this. I'm a bit confused on how to do my returns.

I'm a small Alberta contractor in one company. I do charges for GST/HST on all my service.

My question is, do I have to less the amount of my expenses (without GST) to my total sales before getting the GST/HST that I have to pay? For example, I made $10,000 sales (with GST included) and I spent $1000 (without GST) and I transfer another $1000 to my personal account from my business bank account. Do I have to less the $2000 to $10,000 then get the GST of the remaining balance for my GST/HST return?

$10,000 (total sales with gst included)
-$2000 (expenses without gst and bank account transfer)
=$8000x0.05 (GST% in Alberta)
=$400 (reporting return)

or

$10,000 (total sales with gst included)
x 0.05 (GST% in Alberta)
=$500 (reporting return)

Please help.





I am hoping this isn't a student cheating on an assignment (if it is you are not doing yourself any favors by cheating - sit down, read your textbook, attend your lectures then do your assignment) but really a small business owner. Assuming you are a GST registrant with a valid GST registration number:
If you are tracking your GST using the regular method and not using
the Quick Method of reporting
here is how you report your GST Form GST34:
Line 101 Sales excluding GST = $10,000 / 1.05 = $9,523.81 as you said the $10,000 included the GST collected
Line 105 Total GST collected = $9,523.81 x 5% = $476.19 reports how much GST you collected on your sales
Checkpoint on work - Line 101 and Line 105 total $10,000 = Sales before GST plus GST collected
Line 108 Total Input Tax Credits = $1,000 x 5% = $50.00
assuming you have valid receipts
showing what you purchased, how much tax was paid and that have you have proof you paid for the purchase or will pay for the purchase in the near future.
Line 109 Net Tax Assessed $476.19 - $50.00 = $426.19
You need to remit the amount owing on line 109 to CRA by the
compliance deadline
.
The $1,000 is an Owner's Contribution and recorded as such. It is not subject to sales tax as it is NOT a sale. (See
Four Common Bookkeeping Errors
.)
I hope that helps and makes things a bit less confusing for you.