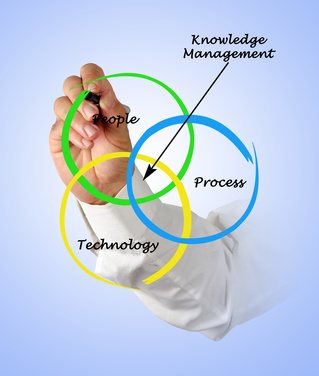 Paperless Statements Tasks
Focus on Electronic File Organization


Do You Need To Download Your Paperless Statements?

by L. Kenway BComm CPB
Paperless statements are great ... BUT only if you download them on a regular basis or use an like Hubdoc to automatically fetch them.
Sometimes when I'm doing backwork for a client, I request some paperwork that is missing. The client signs into their online account to obtain the data I need only to find the eStatement or eBill for two or three years back is no longer available. This could have been avoided if only they had made an effort to download the paperless statements on a periodic basis.
Mr. Paperless wrote a great blog about whether it is okay to leave your bank or vendor statements on the third party website. I found myself nodding my head in agreement as I read  through the blog post.
T

HE

BOOKKEEPER'S

TI

P

Automate Filing of
Your Paperless Receipts
Brooks has a webcast on how to automate the naming and filing of your paperless receipts. Learn more here ...

Automate Filing of Your Paperless Receipts
Brooks has a webcast on how to automate the naming and filing of your paperless receipts. Learn more here ...
As Mr. Duncan points out, "you are responsible for your own data. Even if you entrust it to a third party, you are still responsible for your own data. You would be well served to take that responsibility seriously."
Each company and financial institution has their own online data retention policies. While often times the statements are available for as long as you have an open account, other times that is just not the case.
A recent example I experienced was when I closed a bank account recently. I had other active accounts with the institution so I didn't think too much about my eStatement(s) for that account. When I went to do my downloads ... okay I'll admit I was a few months behind on this task for that particular account ... access to the eStatements was gone!
I had to phone the bank (which I did immediately while they still had easy access to the data) and request a printed copy of the transactions since my last download. Lesson learned the hard way.
For me this is the big drawback of online banking. If you leave the institution, you lose access to your data.
Develop Paperless Statement Procedures

If you are not using an app like Hubdoc to fetch your statements, please make your life easier and modify your "to do" task list by adding the following ...
Sign up for bank and credit card eStatements ... and download them. Most banks will give you a notice when your statement is ready for downloading.
Don't forget to download copies of your cheque images if they are not included as part of your bank statement. Without these, you change banks and they may not be retrievable. Many banks only give you 90 days to download before service charges apply.
Sign up for eBills for your utilities and various suppliers ... and make a point to download them.

Download your eMerchant statements. Your bookkeeper needs this information to record your deposits and fees when doing backwork. It can also help when reconciling the bank deposits to the POS terminal.

Don't forget those eMail receipts and customer payment notices while you are at it. If you change email services those eReceipts are gone if you didn't print them or download the attachments. The easiest method is to download the email attachment or print a pdf copy of the email as soon as you've opened the email.

If you use PayPal, go in and setup monthly financial summary statements (under history>reports) ... it only works on a go forward basis. Using the monthly financial summary makes reconciling your PayPal account a breeze. One way I use the statement is to book the PayPal service fees in one lump sum instead of by transaction.
During an audit, you will be grateful you took the time to perform this task. The preferred filing format is PDF. The task should be done monthly but really quarterly works too! Click here for a tip on the easiest way to print to a PDF document.

Automate Using An App
Since I first wrote this article, your options have changed. There are a lot of apps out there that will help you collect your documents and store them in the cloud ... reducing your pain point significantly.
LedgerDocs is great if you like to "keep it simple". Bookkeepers rave about Hubdoc's ability to fetch statements but it is my understanding there is a steeper learning curve to get this app up and running.
There are a lot of options out there now. You owe it to yourself to research them and pick one that suits you.

See you on the next page ...
Your tutor Lake


Paperless Products Recommended For You
Vancouver consultant Brooks Duncan from DocumentSnap has published the following paperless tools to make paperless transitioning easy-peasy. I relied on these guides when I began the move to working virtually  ...
ALL DocumentSnap Documents
In ONE Bundle
Released in June 2016
Here's what the Paperless Power Bundle includes:
Document Search Guide
Paperless Security Guide
Unofficial ScanSnap Setup Guide
Paperless Document Organization - Platinum Guide
Save 20%. Get your bundle here for just $54 USD.
Keep Your Document Safe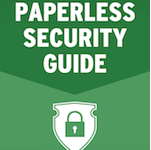 Version 2 Released November 2016
Here's what the Paperless Security Guide covers:
How to back up your documents
How to secure your documents using encryption
How to protect your information in Evernote
How to keep your information safe on the cloud
How to keep your information safe on public networks
It's tied together with a Security Checklist at the end, so people know what they need to do to take action. Get your copy here for just $7 USD.
You Want Findable Documents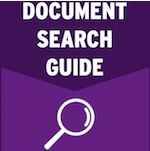 Released May 2016
Here's what the Document Search Guide covers:
How to avoid losing documents
How to find the document you need when you need it
Learn how the 80/20 rule applies to searching
Master search on Windows, Mac and Evernote
It's tied together with a Document Search Checklist at the end, so people know what they need to do to take action. Get your copy here for just $7 USD.
Master Your ScanSnap

New Edition Released September 2016

The Unofficial ScanSnap Setup Guide takes the pain involved with setting up your scanner. Skip your fast food lunch today. Ease your setup pain for $10.

Highlights of the Fifth Edition:
Organize, Find, and Protect

New Edition Released August 2015

Highlights of the Second Edition Paperless Organization Guide:

How should you name your files and what should your folder structure be?

How do you find your documents once you've filed them?

What are the pros and cons of each major Mac and Windows software package, and who should buy which one?

Should you store your documents in the cloud? If so, where?

How do you handle receipts? How about business cards?

How do you keep your documents safe and secure?

How have others gone paperless, and how do Professional Organizers recommend that you do things?

To learn how to turn your piles of paper into an organized, electronic filing system, click here. Pricing starts at $15.