Just Starting!
by Sheli
(Ontario)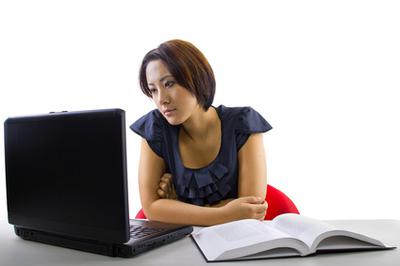 Becoming A Self-Employed Bookkeeper Is Not An Easy Transition
I am interested in starting a bookkeeping business from home. But I am terrified. I don't know what to expect from a new client, or how exactly to begin the duties. Can anyone help me?





Hi Sheli,
Hmm ... it is hard to provide the information you requested when you did not state anything about your credentials and your experience has not been given.
It concerns me when people with little to no experience think they will just start a bookkeeping business. One small business operator contacted me recently to let me know he was audited. He said, "I am a business owner who has a contractor bookkeeper. I had relied on his information to me on what we were to charge PST on and now find relying on his advice regarding ---- was incorrect."
If ... and I mean IF ... you have got some
formal type of schooling in bookkeeping
and have some working experience that entails more than accounts receivable and/or accounts payable experience, then you may want to consider the following resources:
1. Invest in
the Universal Accounting program
. They are one of IPBC's sponsors and now have a "Canadian" version of their study program. It is designed to teach you how to do bookkeeping specifically for small businesses and covers a selection of industries that require specialized bookkeeping knowledge. Most college oriented bookkeeping programs are geared to large corporate bookkeeping or GAAP companies and often does not adequately prepare you to do the books for small business.
2. Read my IPBC article on
transitioning to a freelance bookkeeper
.
3.
Purchase Gabrielle's Virtual Bookkeeping Guide
that shows you how to organize and run a profitable freelance bookkeeping business. I chat about the guide in my article titled "
How to start an freelance bookkeeping business
".
4. Bone up
file organization tips
to give your clients. It will make your life easier.
5. Join the Institute of Professional Bookkeepers of Canada (IPBC). Be sure to tell Anita that I referred you. They love chatting with prospective members.
6. Spend A LOT OF TIME on this website reading the 700 or more pages I've shared from my notes.
Having said all that, I really do advocate that anyone interested in opening their own bookkeeping business should work for a certified accountant's office or a bookkeeper already in business for at least two years to get some experience under your belt in a supervised environment ... BECAUSE a bookkeeper's lack of knowledge can send a small business into financial disaster no matter how well intentioned you are.
Be prepared to invest time and MONEY in YOUR ongoing self development if you are truly serious about doing this.