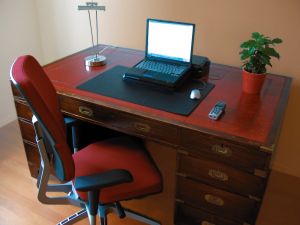 Home Office Expenses - Sole Proprietors

How to Claim Your Tax Deduction
by L. Kenway BComm (Retired CPB)

Sole proprietors with home based businesses receive some favorable tax treatment in Canada. Claiming your home office expenses as a tax deduction on form T2125 is one tax saving opportunity you don't want to miss when doing your tax preparation this year ... or any year.
The calculation of Business Use of Home expenses is found on page 3 of Form T2125 Statement of Business or Professional Activities.
To claim this tax deduction, you are going to have to gather some information and meet some strict criteria, laid out by the Canada Revenue Agency (CRA) in Guide T4002, Business and Professional Income.
Are You Looking For Information On ...?
If you are the owner of an incorporated home based business, check out Work Space In Home to determine how to claim your home office expenses.
If you are an employee instead of being self-employed, check out Business Use of Home where the forms T2200 Declaration of Conditions of Employment and T777Statement of Employment Expenses are briefly discussed.
If you are looking for American Home Office Deductions, here's the link to the IRS fact sheet on the U.S. Home Office Deduction.
Note that this chat is for sole proprietors. Claiming your home office tax deductions has slightly different rules and criteria if you are:

With that said I think we can all agree that tax time isn't everyone's cup of tea, but saving on taxes legally is. So let's get started.



Reminder
Before I begin I would like to remind you there is a difference between information and advice. The information provided in this article or on this site should not be construed as advice. Please make yourself familiar with my disclaimer.

Do You Qualify for

the Home

Office Expense Deduction?
Prior to 1988, there were no restrictions on deducting home office expenses to offset other earned income. Since 1988, some restrictions apply.


CRA's Guide T4002 tells us you can take the home office expense tax deduction if you meet one of the following conditions:
1. It is the principal place of business; OR
2. The space is used exclusively to earn business income on a regular AND continuous basis for meeting clients, customers or patients.


Notice that in the first criteria ...

... if you use part of the home for both business and personal living (ie. not exclusively to earn business income) OR ...
... you have an exclusive work area but you do not meet customers on a regular basis on your premises ...
... you must prorate your claim based on hours of use in a day and days of use in a week. See how to prorate expenses for more information.
The examples CRA give in Interpretation Bulletin IT-514 are farmers and contractors. The T4002 Guide uses hairdressers that work from their home but do not have an exclusive portion of the home set aside for the business ... as an example.
If you are a virtual business (do business over the internet and through online meetings) you would fall in this category as you would not meet customers on your premises.
Evelyn Jacks book Master Your Taxes says that "meeting clients can include phone or in-person meetings" suggesting that perhaps there could be an argument made regarding having face-to-face meetings online. You'd be wrong in that making that assumption. (See below for update on telephone calls ... and online meetings.)
If you are claiming under criteria one, Canadian tax expert Evelyn Jacks recommends you make and date a sketch of the business use area in relationship to the personal living space of the house. Keep it on file in the event of an audit to provide support documentation for your claim.


The second criteria has two parts ...
... both of which must be met.
First, the work space must be segregated and used only for business and no other purpose.
The second part of this criteria is regular meetings. In this instance you want to ensure you keep an appointment log as proof for CRA if audited. A Business Journal is also a good idea.
As mentioned above, Evelyn Jacks said meeting clients can include phone meetings. However a recent CRA ruling 2013-0481171E5 E Home Office Expenses says this is not the case. CRA defines "meet" as "encounter (a person or persons) by accident or design; come face to face with". CRA has ruled that meetings through email, telephone, and Skype do not qualify.
Neal Armstrong's New of Note dated February 16, 2014 titled Telephoning is not meeting someone reported ...
"Notwithstanding some Tax Court decisions (e.g., Glen) finding that the phrase can include telephone meetings, CRA considers that "the phrase 'meeting customers or other persons'…includes only face to face encounters.""
Mr. Armstrong went on to describe when a phone-in could be argued as valid ...
"This arguably suggests that a directors' meeting physically conducted in, say, Luxembourg, but with Canadians phoning in, qualifies as a meeting held in Luxembourg – at least, where two of the directors are face-to-face in Luxembourg."
This means if you regularly meet your clients utilizing online meeting technology such as GoToMeeting, you DO NOT meet the regular meetings criteria and must claim this deduction using option one.
Ridiculous, I know, that the government does not amend their wording / definitions to accommodate new technology especially when CRA has removed many face-to-face services and replaced them with current technology alternatives. A bit of a double standard don't you think?

It also means that if you have a business that has infrequent or irregular meetings, you DO NOT meet this criteria and you must prorate your claim based on hours of use in a day and days of use in a week.
Tom Koppel, former CPA has some additional suggestions on how to document use of your home office in his American Home Business Taxes article ... that would work here in Canada too. I've listed two of them here for easy reference.
Photograph your office and your business meetings in your office.

Have a register that clients sign when they come to your office.
There are Restrictions on the Deduction
Once you determine you have met the criteria to take the business use in home expense tax deduction, be aware the deduction has limitations.
It cannot be used to create or increase a loss for income tax purposes. However, it can be carried forward indefinitely if you are unable to use it in the current year AND continue to meet the criteria to make the claim.
Any carried forward expenses will have to be used up in any year there is business income, to reduce your income to zero.
Also be aware that your home telephone line, consumed supplies and similar expenses are not deductible under this section as they do not relate to the work space itself.
A few years ago I have noticed a few sites with bookkeeping tips mentioned you could deduct your home phone line here under this section ... but it clearly states in point 4 of Bulletin IT-514 that you can't.
I probably don't have to say this, but just in case, you can only ever deduct an expense of any kind ONCE ... so if you claim something under business use of home expense, it cannot be deducted anywhere else!




GOOD

T

O

KNOW
Home Office Computers & Cell Phones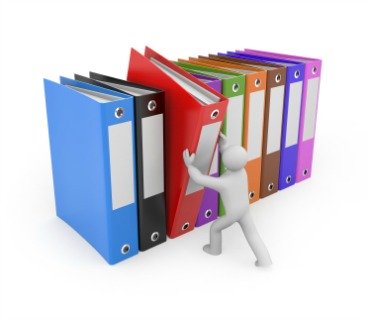 You might be wondering if you can deduct your home office equipment here ... things like your computer, laptop, cell phone?
The short answer is no, not here under home office expenses. These are considered capital expenses so they are treated a bit differently.
Read about how capital expenses affect your income tax preparation here.
Should You Claim Capital Cost Allowance?
The self-employed in Canada have the option to claim capital cost allowance (CCA) and mortgage interest in the calculation of this tax deduction.
Tax experts don't usually recommend you take advantage of the opportunity to claim CCA. Why? ... because it is subject to capital gain and recapture rules which removes the tax exempt status of a portion of your home as a principal residence.
What does this mean? It means you would have to pay capital gains on the depreciated portion of your home ... in the future when you sold it.
If you are home-based, you really should be aware of the rules surrounding change of use of principal residence. I gathered all the forum questions on this topic and merged them into one web page for ease of reading.


How to Prorate Home Office Expenses
Once you have gathered the eligible home office expense original source documents as listed on form T2125 ... which include utilities including water (but not your telephone), maintenance and repairs, insurance, property taxes, rent, mortgage interest ... you must prorate them to your office space.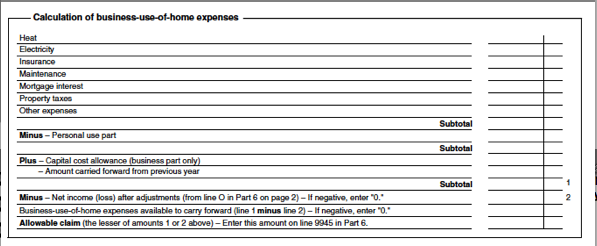 To calculate the percentage of expenses related to your home office that are deductible, perform the following calculation ... keeping in mind the above discussions on which criteria you fell under.
Business Use - Criteria One

Square footage of office space / total square footage of home
  x hours in operation each day / 24 hours
  x days in operation each week / 7 days
Business Use - Criteria Two

Square footage of office space / total square footage of home
Tax software programs like Trilogy's TaxCycle or Intuit's Profile have a space for these calculations right on the worksheet. It is important to keep your notes on how you made your calculation so if your tax program has the feature, make a memo note on it.
Once your worksheet is complete, you (or your tax program) carries the amount up to page 2 of Form T2125 to line 9945. If there was an amount carried forward from the prior year, you will see it in your worksheet just under the capital cost allowance.


Things to Consider - Home Office Expenses to Include ... Home Office Expenses to Exclude
I'm going to discuss the home office expense deductions in the reverse order they show on Form T2125.
Property Taxes and Your Home Office Expenses

In British Columbia, you can apply to defer your property taxes beginning at the age of 55 ... although I don't know why you would want to as it may affect your future borrowing power against your home equity in times of emergencies.
Banks like to have first claim to your collateral. I have a friend who is a bank manager and she says they would want you to pay off your back taxes before they would consider loaning you money with your home as collateral. That would be awful news to hear if you are having a financial crisis and need to borrow money.
Anyway, if you do go this route, Eileen Reppenhagen, CGA, a tax researcher, author and speaker, says your deferred property taxes are still claimable. What she isn't sure about is whether the grants should reduce the claim.
I like to be conservative in my tax saving strategies (it's just my nature and I can't afford to be the one to challenge the government) so I would reduce the taxes to the amount I actually paid. Why? Because all rebates, grants, assistance must offset the expense or be claimed as income. Read more here in point 2 of Home Business Taxes Part 1 ...
... But then I'm not a tax expert and I sometimes don't understand the nuances that tax professionals are trained in.
Mortgage Interest and Your Home Office Expenses
CRA IT-533 Bulletin - Interest Deductibility and Related Issues defines interest as having to meet three criteria.
1. The amount must be calculated on a day-to-day accrual basis.
2. The amount must be calculated on a principal sum.
3. The amount must be compensation for the use of the principal sum.
Evelyn Jacks book Make Sure It's Deductible states that the interest costs pertaining to mortgage costs are "deductible for the self-employed according to the space used for business purposes". However the interest on a secured line of credit against your home is not considered a mortgage, as far as I know. The general rule is that mixed-use expenses must separate or prorate the business component. I would not include that in your interest calculations unless it pertains to the situation described in the next paragraph.
Stephen Thompson in 167 Tax Tips for Canadian Small Business 2009 explains that if you increase your mortgage to finance the start-up of your business (as opposed to personal debt described above), the portion of the mortgage interest that relates to the business is 100% deductible as a business expense.
Home Maintenance Expenses and Your Home Office Expenses
You must only include expenses that relate to the whole house or your home office in particular. Costs related solely to personal use areas are to be excluded ... this means you CANNOT just take a percentage of the total home maintenance costs.
Always keep in mind the general rule - personal use expenses are NEVER deductible.

Insurance - Personal vs Home Business
If you are operating your business from your home, be sure your policy includes coverage for operating a business from your home. You would hate to invalidate a policy just because you didn't know any better. This additional coverage is 100% deductible under your regular business expenses, not as part of the home office expenses.
Any expense related to separate coverages listed in your policy for personal property items should NOT be included in the proration of your home insurance for this calculation.
I strongly recommend you read the following articles at Michael James on Money:
Home Offices in B.C. ... and HST

When HST was in effect in BC from July 1, 2010 to March 31, 2013 there were some rules regarding home offices.
If you had your home office in B. C. you did NOT qualify for the HST Residential Energy Credit ... think BC Hydro and Terasen Gas. You did however qualify for the Residential Energy Rebate. Find out more about what YOU should have done in my article on HST Transitioning.
Bookkeeping Forum Discussions on Home Office Expenses
You can find more information on home office expense in The Bookkeeping Forum.
Will claiming this tax deduction create a capital gain when you sell your home? was discussed in Home Office Expense Deduction where change in use of principle residence was introduced.
What portion of my utility and insurance bills can I deduct? is discussed in Home Office Deductions.
Why won't the tax program let me claim home office expenses? was discussed in Home Office Expenses Cannot Create a Loss.


Should You Enter Home Office Expenses In QuickBooks?
Sole proprietors claiming their home office expenses do so on the T2125 schedule of the T1 income tax and benefit return. I don't usually record the amount in the books.
IF you feel you really want to show your home office expenses on your income statement, I'd create the home office expense account BELOW the line as an "other expense" type of QuickBooks account. Your entry would be:
DEBIT Home Office Expense (amount calculated on your T2125 schedule)
CREDIT Owner's Contribution
As I said, I normally don't bother recording this expense on my books because if I didn't have my business, I'd still be spending the same amount of money ... 
Remember there is often a difference between book and tax for bookkeeping purposes.



That's it for now. When doing tax preparation for your home business, take advantage of the tax saving opportunity to claim your home office expenses ... because every little bit counts when it comes to legally reducing your overall tax bill
Remember this article just presents information to you and should not be construed as advice. When in doubt, ask a professional accountant for advice specific to your circumstances.
Here are other articles in this series that may be of interest to you.
Index for Home Business Taxes Series

Click on any image below to go to the chat.
Chat 1




Sole Proprietors



Tax Deduction Checklists


What Is NOT Deductible

Chat 2


Self-Employment

Tax Deduction Checklist

What Is Deductible

Chat 3

Home Business Taxes

Common Q & A

Forum
| | | |
| --- | --- | --- |
| Chat 4 | Chat 5 | Bonus Chat |
---
It's been great chatting with you .
Your tutor Lake