Learning QuickBooks Online | Focus on Bookkeeping
QBO - Ablii Workflow Integration
by Jennifer Moore
(Guest Author from Moore Details Inc.)
Article reprinted with permission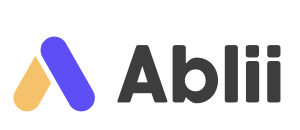 Ablii workflow platform is an affordable small business online bill payment solution launched in Toronto July 2019
What You'll Find In This Chat

✔ Is Ablii workflow an alternative to Plooto?
✔ Ablii features for automated online payments
✔ What Ablii is and is not?
Last week (mid August 2019) Plooto rocked the payment processing capabilities for Small Business owners in Canada by changing its pricing model. Accounting practices have been taken off guard by the limited time to adjust their own pricing models for this drastic change.

What is the change? Before August 31st, 2019 each Plooto transaction ranged for about $1.00 with no monthly fee. A date of October 1st, 2019 was provided to existing customers using Plooto to transfer to the new model. The new Plooto pricing model will charge $25/month which includes 10 domestic transactions and 1 international payment. After 10 domestic transactions the per unit transaction fee is reduced to $0.50. Although the new pricing structure benefits larger organizations, the small businesses who rely on this app to transfer less than 10 transactions a month are at a loss. Paying $25/month has priced many of them out of this app according to our internal social media channels on #FinTech Details as well as several accounting groups like QB-HQ and The Workflow Wateringhole.
With little time to recoup accounting pros have united to find a solution for their smaller clients. At Moore Details Inc. we will continue to use Plooto for our larger clients that are already on this application, but will be investing in the Ablii workflow moving forward for our smaller clients with adapting needs.
Ablii of Nanopay was gracious enough to accept an impromptu meeting with us on Monday August 26th to help us get to know Ablii better (pronounced Ab-lee)
Here's the #FinTech Details on the Ablii Workflow
Ablii is a payment processing #FinTech application owned by Nanopay located in Toronto, Ontario Canada. Ablii is one of the products Nanopay develops to help SMB grow from startup to enterprise.

Ablii secret sauce is in their API which makes them ready for open banking, customized integrations and positioned well for future growth opportunities.

Currently integrates with 

QBO

 with 

Xero

 integration built and soon to be deployed.

Each domestic transaction is $0.75

Vendors are paid by direct deposit approximately 3-5 business days after payment initiation

Ablii boasts are large compliance team that is eagerly narrowing the processing times as you read this article

Full visibility on the payment funnel from initiation to completion

Robust reporting and file attachments for the approvers and recipients to see the vendor bill issued & captured through a data capture apps like 

Hubdoc

.

Multiple approvals available
Chat Continues Below Advertisement
What is the Ablii Workflow?
To keep the Ablii workflow as a simple to use payment platform it does not focus on recurring receivables. Though you can request funds on an individualized basis. If you require recurring receivables you may want to consider Rotessa for your clients and Practice Ignition for your practice. There are also recurring receivable and payments options both within Xero and QBO. Similarly to follow the KISS philosophy, international payments are better suited to an online banking platform like CIBC Smart Banking or reverting back to Plooto at this time.
With Albii's recent launch (July 2019) there are several features still being considered for development and some becoming live in the very near future. Ablii fully understands the need for CRA payment processing, accountant dashboard, utility payments & faster processing times. Although we don't have a go live date for these options, it was refreshing to hear the the needs of our clients being heard. Interact with Albii on twitter to check in on the latest and greatest.
We are excited to see the corporate culture of Nanopay shine through its Ablii product offering with the focus on client care from startup to enterprise.
---
About the Author:

Jennie Moore is the founder of Moore Details Inc., a fast-growing, forward-thinking practice that has helped numerous clients evolve and fine-tune their financial operations for more than 13 years. Today she devotes her time to helping small businesses streamline their accounting workflows and applications develop solutions for customers. She lives with her husband and three kids in Ontario, Canada.




Jennie's passion to help has provided her with opportunities to speak at events such as the annual conference for the Institute of  Professional

Bookkeepers of Canada and the renowned Intuit QB Connect Conference. As well she has judged the international Hackathon competition in San Jose, California. Moore Details has also received the prestigious recognition of being Canada's 2016 Firm of the Future winner; an honor bestowed to the most innovative firm in Canada by Intuit. Most recently she has been nominated for a Premier Award by the Ontario Ministry of Education for her dedication to the Accounting industry as well as been named one of the Top 50 Influential Women in Accounting in addition to being the top 50 Cloud Accountants for the past 4 years.

---
---
QBO Workflow App Integration Chats
Click on any image below to go to the chat.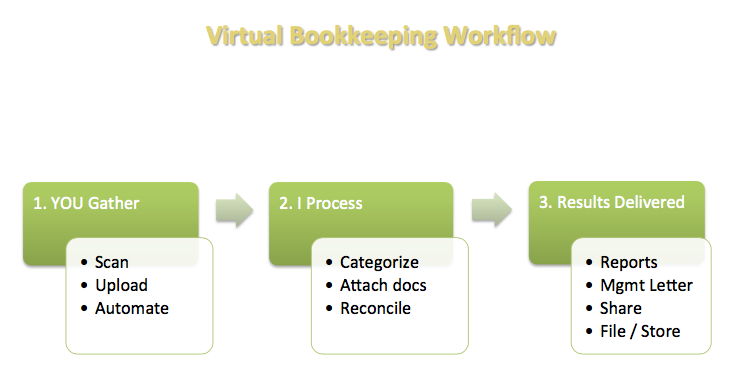 How to Automate Your Data Entry
QuickBooks® is a registered trademark of Intuit Inc. Screen shots © Intuit Inc. All rights reserved.
© 2015 Google Inc, used with permission. Chrome™ browser and the Chrome™ browser logo are registered trademarks of Google Inc. Screen shots © 2015 Google Inc. All rights reserved.

Hubdoc is a trademark of Hubdoc Inc. Screen shots © Hubdoc Inc. All rights reserved.

LedgerDocs is a trademark of LedgersOnline Inc. Screen shots © LedgersOnline Inc. All rights reserved.
Ablii is a trademark of nanopay Corporation © All rights reserved.
Plooto is a trademark of Plooto Inc. Screen shots © Plooto Inc. All rights reserved.
LedgerSync is a trademark of LedgerSync, LLC. Screen shots © LedgerSync, LLC. All rights reserved.
---
---